Blockchain, AI – new degree prepares students for jobs of the future
3 August 2021
---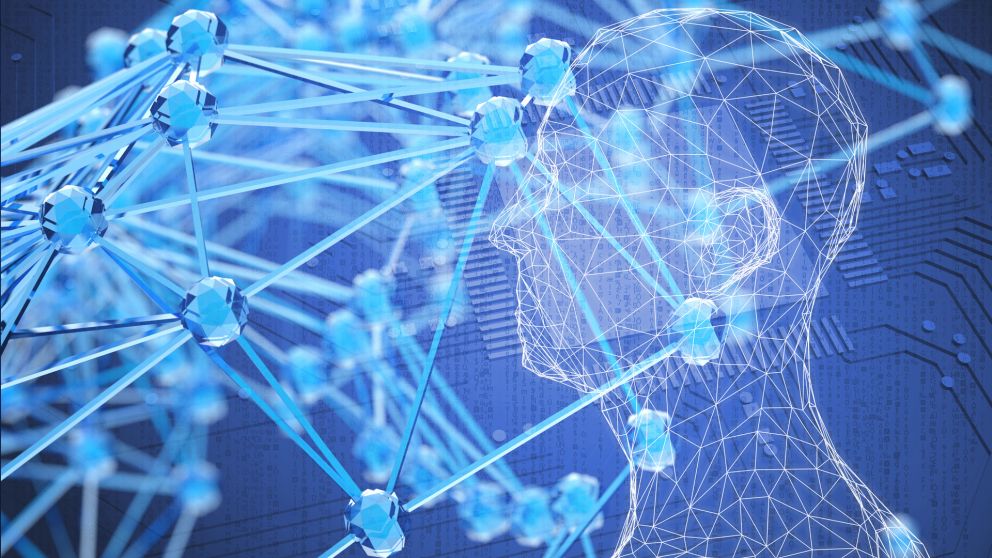 The global pandemic is changing the way companies do business. The digital transformation of workplaces is happening faster than ever as employees shift to working from home and students move out of the classroom and adapt to remote learning.
This rapid transformation has seen growth in disruptive technologies like artificial intelligence (AI) and blockchain – a technology commonly associated with the Bitcoin virtual currency but one with many functions that can be applied across different sectors.
Federation University Australia has partnered with global technology company IBM to launch Australia's first degree in Cognitive Enterprise. The program has been developed in collaboration with IBM and will allow students to get real-world experience through internships and earn IBM Digital Badges (certifications) in blockchain technology and AI.
The new degree focuses on how disruptive technologies can be used to innovate across all business areas – from marketing, IT, management, banking and finance, to social and environmental sciences. As well as the new Bachelor of Cognitive Enterprise, Federation University will offer the Bachelor of Cognitive Enterprise (Professional Practice), which gives students an additional full year of paid work experience during their degree.
Dean of the Federation Business School Professor Christina Lee said the new degree would future-proof careers for students.
"The future is digital and we need to prepare our workforce. Australia will need an estimated six million more workers with expertise in digital technologies by 2025 – this degree will give our students an advantage and future-proof their careers," Professor Lee said.
"The Bachelor of Cognitive Enterprise will give students a foundation in blockchain technology and artificial intelligence that can be adapted and strategically applied to any context. It will open doors to careers in marketing, business, analysis, change management, big data, financial institutions and more."
IBM Global University Programs Leader for the Asia Pacific region, Yean Feng Yue, said IBM's transformation into a hybrid cloud and AI company could not have happened if there was no transformation across its own workforce.
The global technology company's IBM Skills Academy program includes a curriculum aligned to high-demand jobs in the digital-age technology job market, including AI and blockchain.
"One of the key design points, when we develop an education program like the IBM Skills Academy, is having a work-ready population when the students graduate," Ms Yue said.
"Under IBM Skills Academy, we offer courses across a number of technology topics and we started discussions with the Federation Business School on how we can collaborate to train students to be ready for the workforce. In particular, we shared the full course outline for the Artificial Intelligence and Blockchain courses, and these have been matched to the Cognitive Enterprise degree."
Ms Yue said the courses would be delivered in a blended-learning environment. Business School students would learn the theory behind the technologies and participate in hands-on sessions.
"As an example, with some instructions in the hands-on sessions, students will be able to create a chatbot and realise that it's not too difficult to do so. But creating a chatbot is not just about the technology, it is something that students can apply when they move into the workforce – this could be in a bank, in setting up a call centre or even as an entrepreneur starting their own restaurant," Ms Yue said.
"This application of technology is the essence of the IBM Skills Academy, helping students understand the technology, helping them experience the technology, and equipping them with the skills to apply it.
"This is the vision that we have for business students who will graduate from the Cognitive Enterprise degree – they will know much more about their business and understand the technology behind it."
Ms Yue said both technologies could be applied across many industries and highlighted that even the operation of a not-for-profit organisation can use simple blockchain technology to help with synchronising food deliveries to the needy. The technology would provide secured information in real-time to fulfil a task that is prone to mismatched demand and supply.
"In Australia, an example of where this technology could be applied is energy-saving in cluster housing – applying blockchain in such a way that different households can share solar energy," Ms Yue said,
"Artificial intelligence and data science can be used to map bushfires occurrences and indicate where firefighting equipment should be placed and also help prepare residents in the future."

Professor Lee said the collaboration with IBM reflected Federation University's focus on partnering with industry to ensure graduates had the skills employers needed.
"The digital transformation of businesses is happening now and it's happening quickly. With the first Cognitive Enterprise degree in Australia, we will be arming our students with the skills they need to innovate in any business or industry they choose in the digital future."