As the losses mount, researchers look at effects of gambling
2 December 2021
---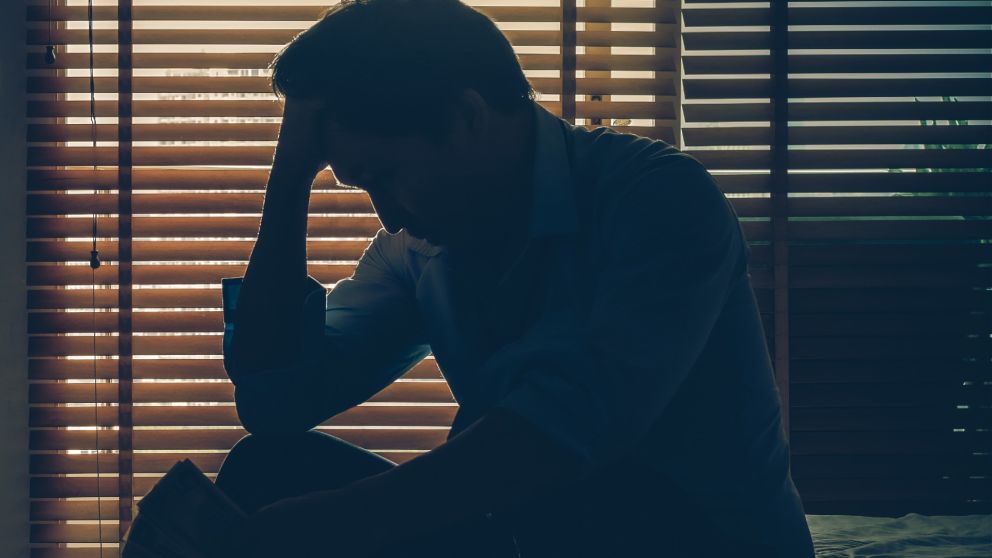 A Federation University researcher has been invited to participate in a prestigious research journal's study into gambling harm.
The Health Innovation and Transformation Centre's (HITC) Senior Research Fellow, Dr Angela Rintoul, has joined the Lancet Public Health Commission on Gambling, an international multidisciplinary project where she will contribute to the working group looking at the commercial determinants of gambling harms.
Dr Rintoul, who has a background in public health, said gambling research was a relatively new field, but Australian researchers were well placed to contribute to the research because of the magnitude of the issue here.
"Australians lose more money on gambling per capita than anywhere else in the world. There are strong links to personal harm and harm to those who are close to gamblers," Dr Rintoul said.
"There are a lot of similarities between gambling and other products like alcohol and tobacco. Gambling is increasingly recognised alongside these unhealthy commodity industries.
"We have seen impressive reductions in smoking rates and there are so many unused interventions to prevent gambling harm. For instance, a universal user-registration system would allow people to set binding limits on the amount of money and time they're willing to lose to gambling. This could prevent problems from developing and help stop chronic overspending."
A recent gambling study in Victoria found the cost of gambling was $7 billion a year.
Tasmanian independent MP Andrew Wilkie campaigned for a universal pre-commitment system and spending limits on poker machines a decade ago. But opposition from the gambling industry led to the Gillard government abandoning the proposal.
Dr Rintoul said the explosion in the number of poker machines from the 1990s, when they moved out of the casinos and major clubs and into the suburbs, was a turning point for gambling-related problems in Australia.
"New South Wales has had mechanical poker machines in pubs and clubs since the mid-1950s – most states licensed machines in the early-to-mid-90s. The new technology of electronic, computerised poker machines made them much more addictive and dangerous," Dr Rintoul said.
"Nowhere else in the world has these really high-intensity products at the level we do in our local communities. If they do have them, they are usually contained to casinos. In the United States, they're only legal in some states and then it's generally only in casinos. In Canada, they're not as widely dispersed in the community.
"In Victoria, there can be up to 105 in a local club and in New South Wales, the local club might have over 700 machines. Essentially these spaces operate like casinos."
Dr Rintoul said there were also growing calls for operators to take much greater responsibility.
"There are some particularly predatory practices that go on. In clubs and hotels, poker machines can be accessible 20 hours a day, and casinos are open 24/7. The recent Victorian casino Royal Commission heard evidence of people gambling on poker machines for 50 hours, losing vast amounts of money. This shouldn't be allowed to happen and, as Commissioner Finkelstein recommended, there should be a duty of care from the operators to intervene and prevent this level of excessive use," Dr Rintoul said.
"Operators should be held to account, and predatory promotions and practices should be stopped. People who gamble need the tools to be able to set limits that prevent problems from developing or escalating in the first place.
"We know that people who use these machines get a dopamine rush, which can be highly addictive. It soothes them, so it's like alcohol or drugs. Even though they are not ingesting anything, it's now accepted that gambling is a behavioural addiction. Poker machines have features loaded into them like losses disguised as wins or near misses that can trick people into thinking that they're just about to get a win, encouraging them to chase their losses." Dr Angela Rintoul
Dr Rintoul said The Lancet's impact and influence would help elevate the issue within medical and public health communities — and politically. She has also been involved in a study that reviewed reporting around the review of the 2005 Gambling Act in the United Kingdom where gambling harm has a significant impact on society.
With Australia's significantly higher rates of gambling, she said urgent action was needed.
"You will often hear someone say, 'oh, my brother has got this problem, or my uncle, or aunty," Dr Rintoul said.
"It's usually only one or two degrees of separation that most Australians have with someone who's experienced serious harm from gambling. And it's not just the person who gambles, all the people around them can experience harm too."
Dr Rintoul was recently awarded a HITC ECR seed grant to explore the context, causes and consequences of gambling-related suicide. She also co-authored Gambling-related suicidality: stigma, shame, and neglect published in The Lancet Public Health.