Getting there
Bus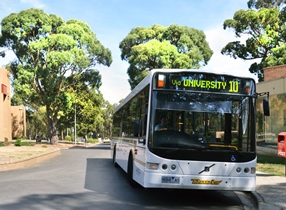 SMB Campus is located in the Ballarat CBD and all bus routes depart and arrive from the Ballarat Railway Station (a 5 minute walk from SMB Campus). Davis Buslines has 20 routes in Ballarat from 6am to 9pm. Most services are between 30 minutes to 1 hour intervals.
V/Line train and coach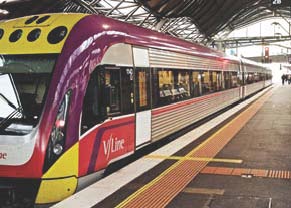 V/Line provide a rail service connecting Ballarat with Melbourne, Ararat and Maryborough. The Melbourne-to-Ballarat service departs from Southern Cross Station and stops at Melton, Bacchus Marsh, and Ballan. V/Line buses connect Ballarat with Geelong and other regional centres. Davis Bus connect with V/Line train and buses from the Ballarat Railway Station.
V/Line train and coach timetables
Cycling
SMB Campus is easily accessible by bicycle. The campus has 20 bike racks behind Prospects Restaurant (J building) and various bike loops throughout the campus.
Car
Car parking is limited on the campus. Free parking is available along Albert Street and there is also free parking at White Flat oval behind the Industries Skills Centre (S building). There are 50 student permit spaces available. Permit places are located near the Industries Skills Centre (S building) and The Brewery Complex (T building).
Myki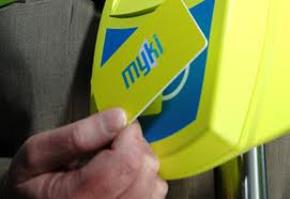 Myki is Victoria's ticketing system for train, tram and bus services throughout the state. Myki is a smart card that uses prepaid credit to pay for your fare. A blank myki costs $6 and can be purchased from newsagents and railway stations. Topping up a myki can be done online through Public Transport Victoria website or bus drivers can load up to $20 cash into the myki.
Once the card has credit you simply swipe the myki sensor when boarding and departing all trains, trams and buses.
Public transport concession cards
Some students are eligible for a 50% discount on all public transport in Victoria and to receive a concession you must purchase a VPT concession card. Students who do not have a VPT card and request a concession fare can be fined by patrolling transport officers. A Federation student ID card does not entitle you to a concession fare.
VPT cards cost $9 and students will need to complete the VPT concession form and provide two passport photos. Generally, full-time domestic students are eligible. International students, part-time students, post-graduate students and apprentices are not eligible to a discount.