Mr Des Pearson AO
Position on Council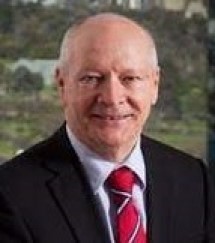 Council appointee
Present occupation
Des is the current Chair, Audit and Risk Management Committee at Federation University and a member of the Council.
Academic qualifications
BBus, GradDipMgt, HonDBus from Central Queensland University
Summary of previous experience
Des is the former Auditor General for the Victorian Auditor General's Office (VAGO) and is a former member of Council for Central Queensland University. He is also the Chair, Human Research Ethics Committee for ORIMA Research. He has also served as Executive Director for the Peter MacCallum Cancer Centre and has been an Honorary Fellow for several universities.
In June 2014, Des was awarded the Officer of the Order of Australia for distinguished service to public sector governance in the areas of public accountability and management, and to the development of innovative financial sustainability measures.
Des is the Chair of the Audit and Risk Management Committee, a member of the Governance and Strategy Committee and effective 13 October 2020 Des joined the Council as a full member.