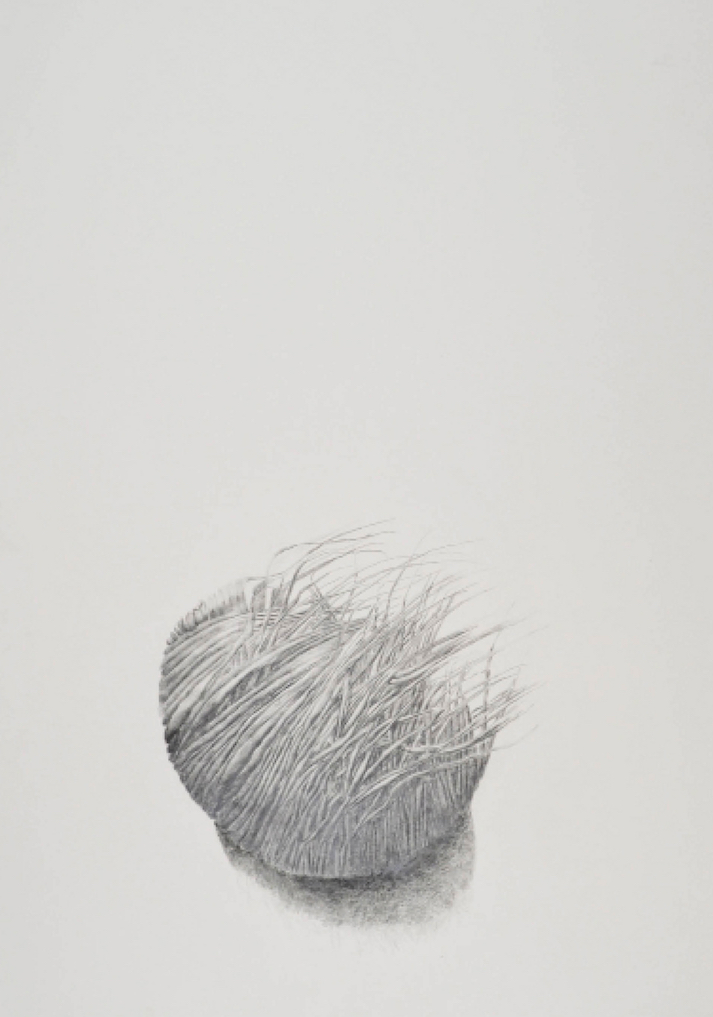 Speaking Drawings: Works by Sally Miller
Wed 9 Mar - Sat 2 Apr 2016
Opened by Dr Loris Button, Adjunct Research Fellow, Faculty of Education & Arts, FedUni, and Stephen Oakes, on Thu 10 Mar 2016.
A compellingly beautiful yet tragic series of drawings make up this exhibition of nine works created by artist Sally Miller in the months before her death in mid 2015. Sally's life was prematurely cut short by a progressive neurological disorder called Multiple System Atrophy (MSA) - a degenerative disease that steadily cripples movement and bodily function.
These nine large graphite on paper drawings, each accompanied by a brief description dictated by Sally in the last weeks of her life, reflect the harsh and progressive assaults on her body - a beautiful, powerful and compelling last testament to Sally's courage and fierce commitment to her artistic practice and creative imagination.
Sally Miller was formerly a valued member of staff at FedUni's Arts Academy, formerly the Ballarat School of Arts, Ballarat University College, from 1988-93, lecturing in Printmaking and Drawing. From 1994 to 1998 her roles included Coordinator, Honours Program, Coordinator Printmaking, Lecturer in Printmaking and Honours Supervisor, School of Arts.
Colleagues and friends of Sally Miller at FedUni have been deeply saddened by Sally's passing and would like to express our sympathy and condolences to her family and friends.
Image: Sally Miller, Unwinding, 2015 graphite on paper Courtesy the artist's estate