THE FINEMAN NEW PHOTOGRAPHY AWARD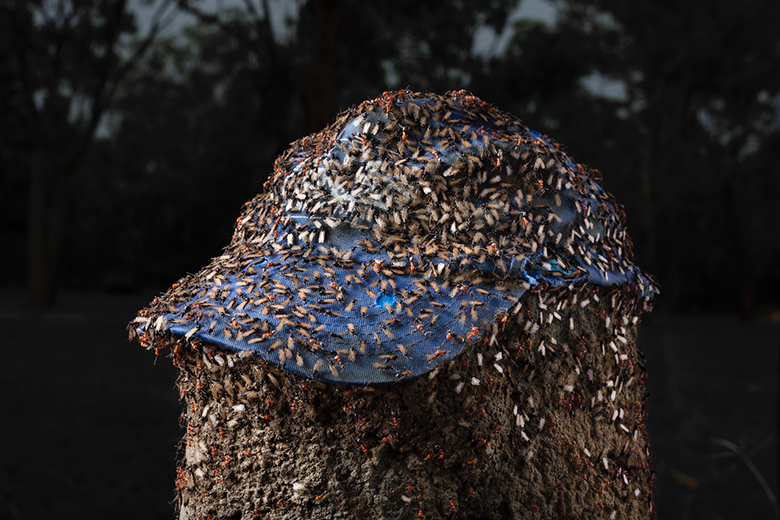 THE FINEMAN NEW PHOTOGRAPHY AWARD
BALLARAT INTERNATIONAL FOTO BIENNALE 2021
FRI 21 OCT - FRI 17 DEC 2021
*AUSTRALIAN EXCLUSIVE
Following the inaugural exhibition in 2019, the Ballarat International Foto Biennale presents the second iteration of The Fineman New Photography Award showcasing artists who are receiving critical acclaim working throughout the Asia Pacific region.
In 2021 the six finalists present a series of works responding to the theme 'Past, Tense, Now', including; Pierfrancesco Celada [HKG], Michelle Chan [HKG] Aakriti Chandervanshi [IND], Liss Fenwick [AUS], JinQian Luo [CHN] and Moe Suzuki [JPN].
An international jury of leading curators and gallery directors awarded first prize of $10,000 to Liss Fenwick (AUS).
The judges said, "Her work expands, with great vividness, the value-judgements of terrain, land use and function. Fenwick's series 'Back Out' rewrites the conventions of natural beauty and barrenness, with a framing that is empathetic as it is uncompromising.
Strongly charged emotive images that look at the immediate surroundings beyond cliché images. A starkly beautiful, ineffable series which presents new readings on Australia rural area which is hardly known by the wider audience outside of the country… Fenwick's images carry an uncanny sense that arises out of the stress points of the past and are manifest in beauty found in a hostile and bleak landscape."
Judges
Fayen Ke-Xiao D'Evie Pippa Dickson Gwen Lee Eriko Noguchi Miho Odaka Jim Ramer Shubigi Rao Bala Starr Alexander Supartono Fiona Sweet
HONOURABLE MENTION
JinQian Luo (CHN)
The Prosperity of the Sixdomestic Animals, 2020
PEOPLE'S CHOICE AWARD ($1,000) voted by the public during the exhibition period.
Aakriti Chandervanshi (IND)
After Eden, 2020
At the award announcement it was said, "It is a beautiful, fragile, and fantastic landscape work that depicts the real social problems faced by a developing region. The silence of the landscapes is loudly captured in these enigmatic images. There is tension in the softness and starkness of the imagery and natural environments.
This award is proudly supported by Alane Fineman.
CORE PROGRAM
Ticketed, Festival Pass Required
Open Thu to Sun 10am – 5pm
Image: Liss Fenwick 'Nuptial Flight', 2020 Courtesy the artist