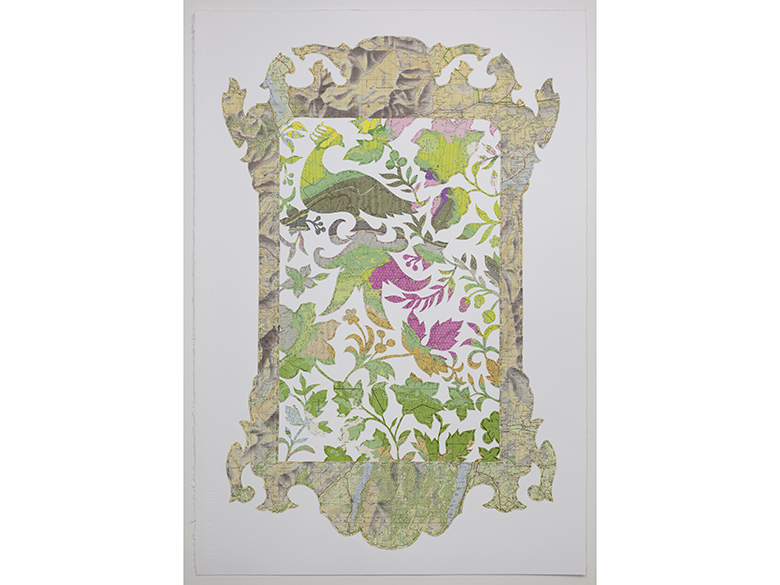 SCOPE19
FRI 15 FEB 2019 – SAT 09 MAR 2019
Opened by Professor Andrew Hope, Dean, School of Arts, Federation University Australia on Thu 14 Feb @ 5:30 for 6pm.
SCOPE, FedUni School of Arts' important annual exhibition, showcases accomplished work by Visual Arts lecturers, teachers, Research Associates, Associate and Adjunct Professors, and Research Fellows.
Artists include; Lisa Anderson, Loris Button, Annette Chappell, Lucinda Horrocks & Jary Nemo (Wind & Sky Productions), Paul Mah, Ben Mangan, Jill Orr, Jimmy Pasakos, Kim Percy, Peter Pilven, Pitcha Makin Fellas (Ted Laxton, Thomas Marks, Adrian Rigney, Peter-Shane Rotumah), Vin Ryan, Chrissie Smith, Elke Varga and Carole Wilson.
This exhibition not only celebrates artists who sustain an ongoing rigorous art practice but also reflects excellence across a broad range of media, approaches and styles, achieved through an ongoing dedicated research process.
Image: Carole Wilson, The Johnston Collection Mirror - Chintz 2, 2018, hand cut and stitched maps on paper, H80 x W55cm. Courtesy the artist