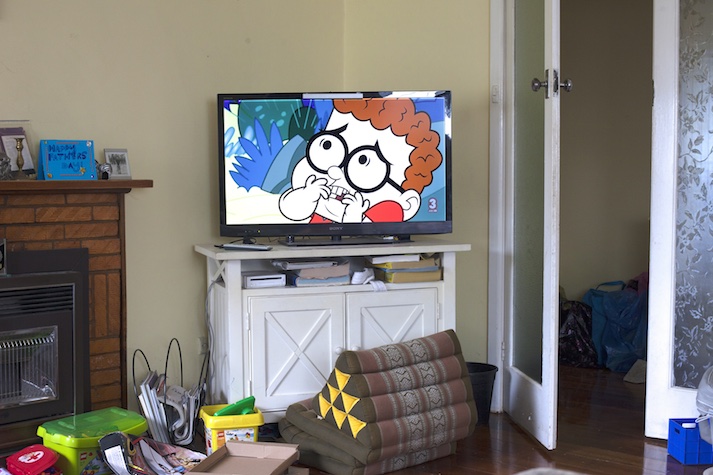 VIN RYAN: SIGNS OF STRUGGLE
Wed 31 AUG - Sat 24 SEP 2016
Opened on Sat 3 Sep 2016.
Vin Ryan's work has been described as an attempt at 'charting his neighbourhood surrounds and airing some of our dirty laundry'. He does this by methodically documenting the raw materials and minor details of everyday, urban existence.
This exhibition is a very personal response to the artist's own environment in Melbourne's western suburbs. It is a record of setting but also situation. It considers the breadth of experience within a suburban setting by observing the nature strips, car parks and footpaths contained there. At the same time it also examines interior domestic spaces, inviting us to look with fresh eyes at the places that we call home within a suburban environment.

Vin Ryan's exhibition and recent work constitute the visual outcomes emerging from a practice-led research project for a Doctoral Award at the Arts Academy, Faculty of Education and Arts, Federation University Australia.
Image: Vin Ryan, 21.10.15, 2015 35 x 45cm digital print Courtesy the artist