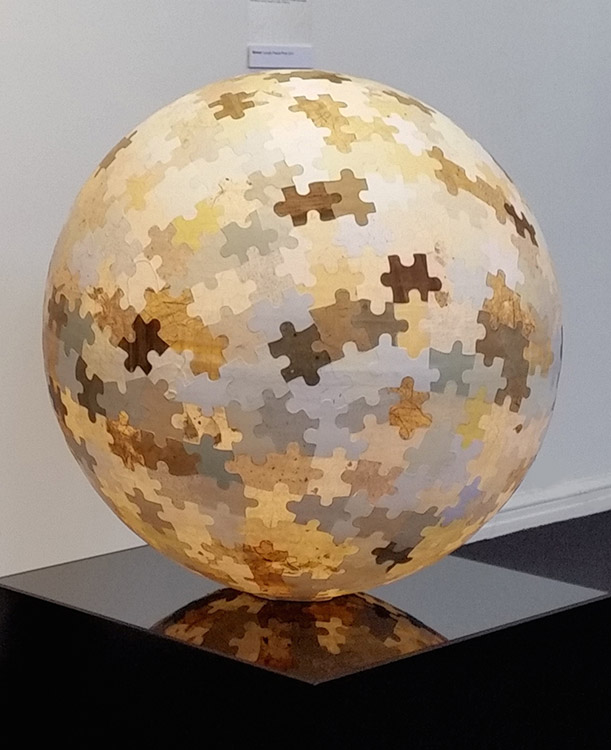 Lucato Peace Prize 2014
Wed 8 Oct - Sat 1 Nov 2014
The exhibition opening and announcement of the prize winners was on Thu 8 Oct 2014 @ 6pm
Established in 2004, generously supported by George Lucato, the Lucato Peace Prize is an annual acquisitive art award open to all enrolled Federation University Australia tertiary students and all senior secondary students enrolled at any City of Ballarat secondary school or college.
Prizes are awarded to the applicants whose work best illustrates or expresses the idea that 'peaceful alternatives are always preferable to armed confrontations'.
First prize of $2250.00 was awarded to Cassandra McArthur for her work, Commonality and Difference, 2014.
Second prize of $750.00 was awarded to Angie Izard for her work, Untitled 2014.
Julie Mahnken received a high commendation for her work, Juggler Boys 2014.
Congratulations to all Federation University Australia, Arts Academy 2014 Lucato Peace Prize winners!
Image: Cassandra McArthur, The Collaboration of Commonality and Difference, 2014, mixed media. Winner Lucato Peace Prize 2014. Collection: Federation University Australia Permanent Art and Historical Collection