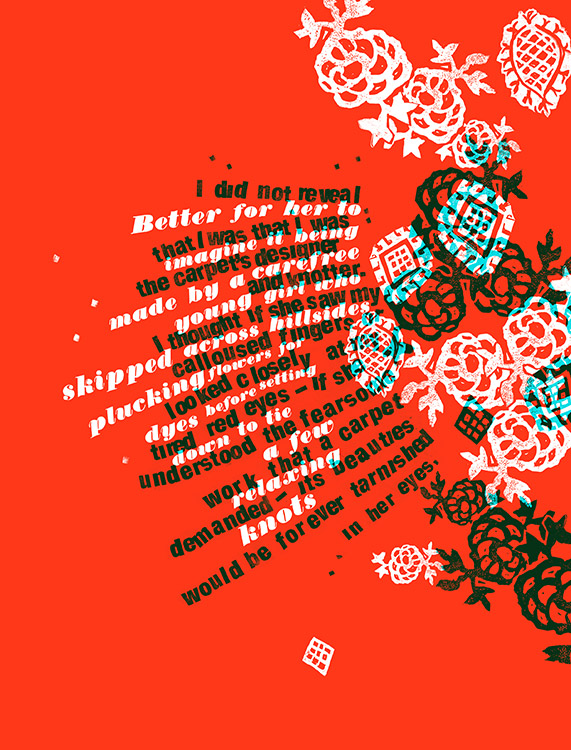 Jen McKnight: Lend up your Ears
Wed 29 May - Sat 29 Jun 2013
Opened by Dr Loris Button, Honorary Research Fellow, School of Education & Arts, University of Ballarat on Wed 29 May @ 6-8pm
Jennifer McKnight is a designer who creates work for print and screen. Her work explores the boundaries between design and mixed-media art. Interested in 'hybrids', she creates images that capture life in a state of flux. Her recent body of work and poster series focuses on recordings which she sees as a means to exploring the intangible and understanding alternative ways of learning. She is also interested in our relationship with reading and the written and spoken word and how this is now changing.
Currently an Associate Professor in studio art at the University of Missouri-St Louis, USA, Jennifer McKnight serves as education chair of the AIGA Saint Louis Chapter and as a national board member on the AIGA Design Education Community of Interest. Her design, illustration, and writing are published in Print Magazine, LA Now, Trepan, Output, Redaction. Her projects also include work for the Museum of Contemporary Art, San Diego and the Saint Louis City Museum, Molloy College. She curated the travelling exhibition, Hyperflux: CalArts Posters 1999-2004. Her recent article "The Education of the Hybrid Designer" is published on the AIGA education website.
Jennifer McKnight's exhibition at the Post Office Gallery has been coordinated as part of an exchange program with Dr Loris Button, Honorary Research Fellow, School of Education and Arts, University of Ballarat. Loris Button's exhibition Drawn to Print: Recent Works on Paper was presented in 2012 at the University of Missouri-St Louis Gallery.
Image: Jennifer McKnight, Blood of Flowers, 2012 silkscreen print on paper. Courtesy the artist