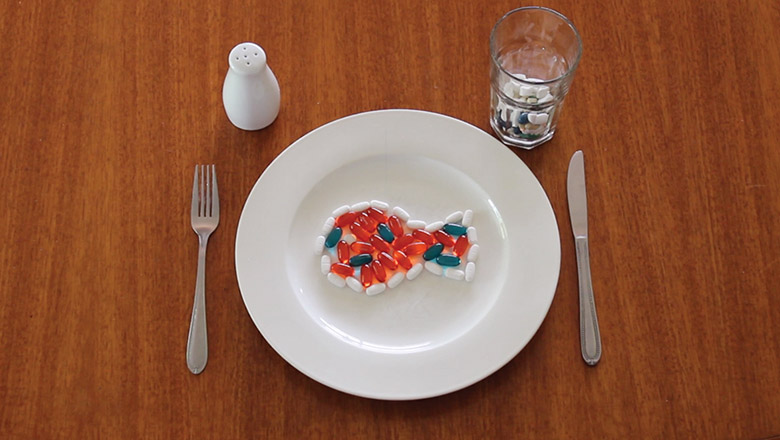 BENCHMARK 2013
Wed 24 Jul - Sat 10 Aug 2013
University of Ballarat, Arts Academy pick of the bunch across all disciplines within the Visual Arts, in second, third and Honours level of the Degree and Diploma course showcased their current work, presenting a diverse range of themes, ideas, materials, methods and approaches to their subject.
The closing celebration was held on Thu 1 Aug @ 5.30 –7.30pm, with remarks by Dr Carole Wilson, Senior Lecturer, Visual Arts, School of Education and Arts.

NB: This exhibition was extended from Sat 3 Aug until Sat 10 Aug 2013.
Image: Jessica Nuzum. What are you really eating?, 2013 digital video (video still). Courtesy the artist