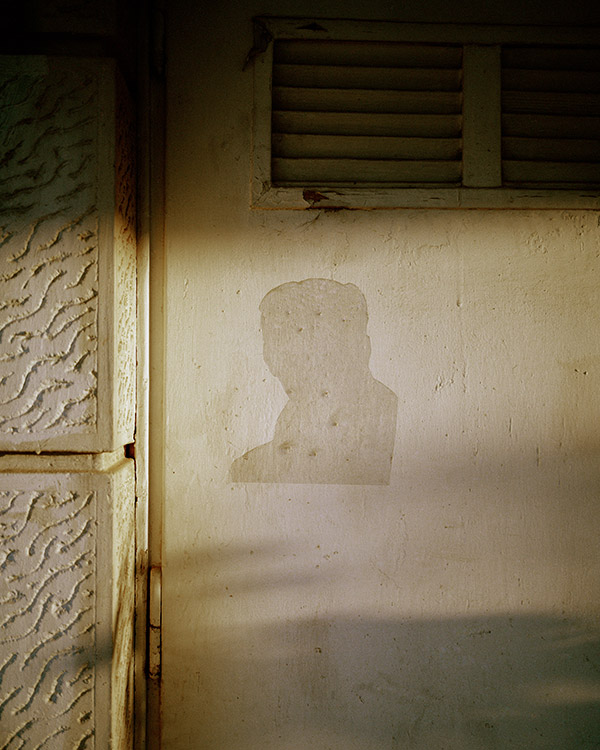 Ballarat International Foto Biennale - Ayala Gazit
Sat 17 Aug - Sun 15 Sep 2013
Ayala Gazit (USA): Was it a dream
The exhibition was opened and the announcement of the Ballarat International Foto Biennale 2013 (BIFB) Book Prize 'One For The Books' prize was held on Mon 19 Aug @ 5-7pm.
Ayala Gazit was born in Haifa, Israel in 1984 and raised in Tel Aviv by an American mother and an Israeli father.
After Ayala was told by her father at the age of 12 that she had an older brother whose name was James, she became obsessed with finding him. As the product of an earlier relationship her father had had with an English woman who moved to Australia, James was the older brother she had always dreamed about and needed to know.
Tragically, as James had committed suicide in October 1996, 'Was it a Dream' is an epic quest and poetic tale recounting Ayala's travels across Australia in a search for any information relating to her brother's life - a personal and universal story about mourning, love and loss, presented through a series of family snapshots, quotes from conversations, letters and images.
BLURB Publishers
BLURB is a company and a community that believes passionately in the joy of books – reading them, making them, sharing them and selling them, developing a creative publishing service simple and smart enough to make anyone an author. The finalists and winners of 'One for the Books' prize, sponsored by Blurb and supported by the FOTO Biennale were on display.
BIFB'13 - 03 5331-4833.
NB: FOTO Biennale hours: 10am – 5pm daily
Post Office Gallery - Venue F
Image: Ayala Gazit, Portrait of the Unknown, 2009, photograph. Courtesy the artist