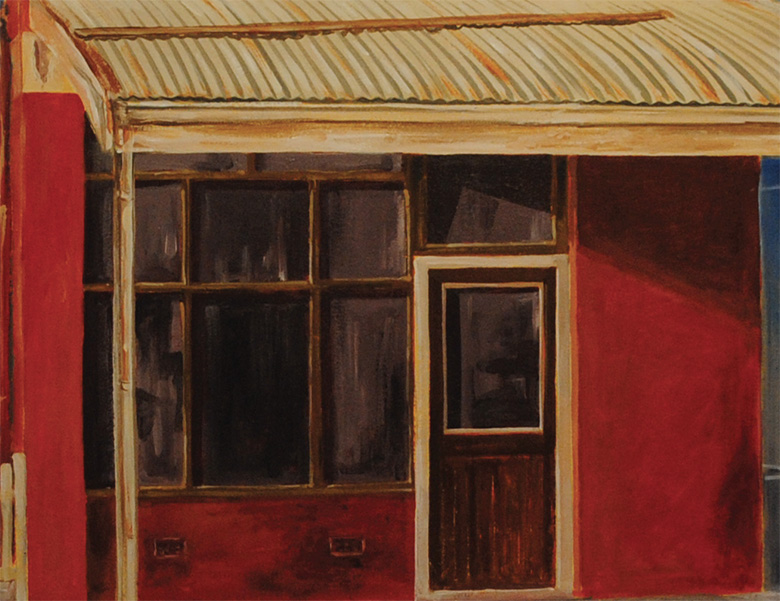 PHIL BERRY: Mates & Milkshakes
2 May - 13 May 2012
An opening event was held at 5.30-7.30pm on Friday May 4 2012. Opening remarks by Dr. Anne Beggs-Sunter Lecturer, History & Heritage Studies School of Education and Arts
Philip Berry's work brings to life the iconic Australian corner store - the local provedore selling everything from a bottle of milk to a pack of cigarettes to a range of small goods. Once a hub and important landmark within the community, abuzz with conversation and ablaze with advertising slogans, they stood like social beacons amid the drab, dull endless sprawl of suburbia.
Celebrating these abandoned often reused or reappointed places, Berry's work not only highlights the disappearance of the personable local proprietors and their conjoined shop residences, but also the sense of community that has disappeared with them.
Image: Phil Berry, Untitled (detail), 2011, acrylic on canvas, 60 x 82cm. Courtesy the artist.