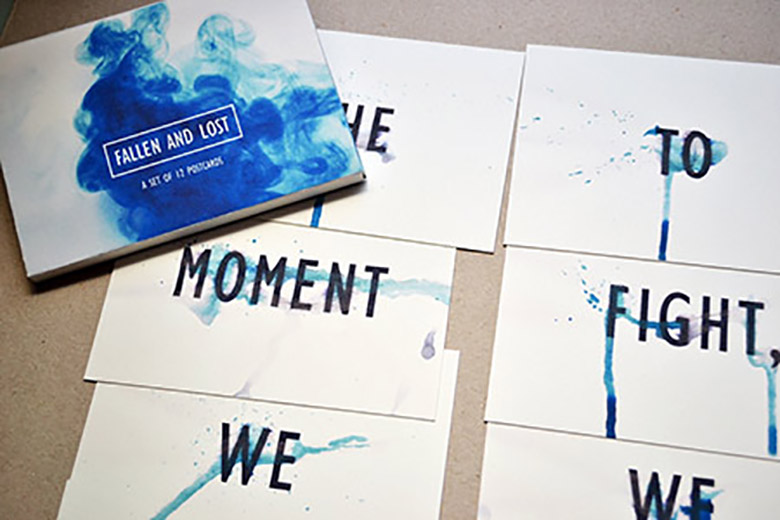 Lucato Peace Prize 2013
Wed 27 Nov - 14 Dec 2013
Established at Federation University Australia in 2004, the Lucato Peace Prize is offered annually with the generous support of Mr George Lucato.

The Prize is an annual acquisitive award, open to all enrolled Federation University Australia students and senior secondary students enrolled at a City of Ballarat secondary school or college.

The winner of the Lucato Peace Prize is decided annually by a formal judging panel and is awarded to the student whose work best illustrates or expresses 'peaceful alternatives are always preferable to armed confrontations'.

The Lucato Peace Prize 2013 was won by Lara Russell for her artwork titled 'Fallen and Lost', 2013.
Image: Lara Russell, Fallen and Lost, 2013 ink on paper. Winner: Lucato Peace Prize 2013. Collection: Federation University Australia