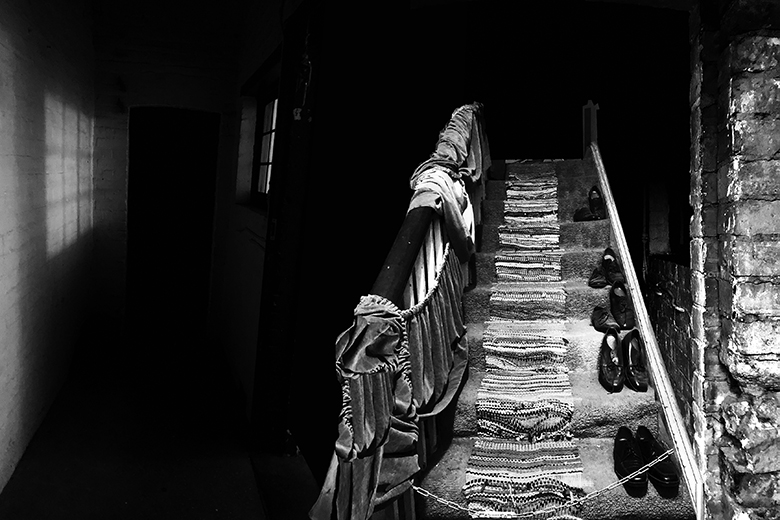 MELISSA PROPOSCH: HOW TO RAISE A GHOST
30 JUNE - 22 JULY 2022
Please join the artist for the exhibition launch, with opening remarks by Dr David Waldron, Senior Lecturer, History, Federation University, on Thu 30 June @ 6, for 6.30pm. All welcome!
Created during a time of the worldwide pandemic and escalating climate crisis, Melissa Proposch's imagined haunted memories, dreams and associations come together in a series of works and exploration of the fear of the unknown and unseen threat.
A conceptual map of the artist's haunted house and place where her personal ghosts dwell, here Proposch crafts an offering - an invitation to come and convene with her in a form of parallel play.
This exhibition constitutes the visual outcomes emerging from a practice-led master's research project at the Institute of Education, Arts & Community, Federation University, Australia.
Melissa Proposch is supported by an Australian Research Training Program (RTP) Fee Offset Scholarship through Federation University.
Image: Melissa Proposch The Unanswered, 2022 (from the series Dream Home 1-7) digital pigment print on fibre gloss baryta paper 310gsm 80 cm x 120 cm. Courtesy the artist