Acknowledgement of Country
Federation University Australia acknowledges the Traditional Custodians of the lands and waters where our campuses, centres and field stations are located and we pay our respects to Elders past and present, and extend our respect to all Aboriginal and Torres Strait Islander and First Nations Peoples.
IEEE CIBCB 2021 Conference Proceedings
Online platform (Whova)
To attend the conference, please login to CIBCB2021 Whova. Once within Whova, click "agenda" on the left of the screen to access the conference sessions. If you have any issues connecting to the platform please email CIBCB2021@federation.edu.au
Important dates and CFP
Short papers and posters:
6 August 2021
Regular papers:
30 May 2021
Paper acceptance:
15 July 2021
Video Recordings of Talks:
22 September 2021
Short papers (will be included in a separate companion non-IEEE online website)
Short papers may present preliminary findings from work in progress, industry perspectives on issues relevant to CIBCB 2021. Short papers should present and discuss a clear and focused central idea, incorporate discussion of relevant research or context, and provide references, as necessary. Short papers must adhere to the IEEE conference template and have a length of no more than two (2) pages. Papers must be in PDF and written in English. Short papers will be desk reviewed by the CIBCB 2021 organisational committee. Submission implies the willingness of at least one of the authors to register and present the paper at the conference.
Download the sample short paper.
Keynote speakers
Pierre Baldi,
University of California, Irvine
, USA
Deep Learning in the BioMedical Sciences
The process of learning is essential for building natural or artificial intelligent systems. Deep learning-essentially learning in complex systems comprised of multiple processing stages- is at the forefront of machine learning. We will first provide a brief historical overview of artificial neural networks and deep learning, starting from their early origins in the 1940s and their connections to biological neural networks and learning. We will then demonstrate several examples of how deep learning methods can be applied to problems across the life-sciences and their multiple scales, including: drug discovery, protein structure prediction, analysis of omic and clinical data, and biomedical imaging.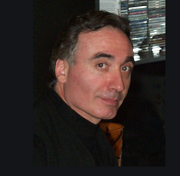 Nikola Kasabov
,
Auckland University of Technology
, New Zealand
Neuromorphic integration of bio- and neuroinformatics methods and data
Integrating the methods and data from bioinformatics and neuroinformatics related to the same problems and tasks would result in a better accuracy of classification and prediction on multimodal data, better diagnosis, prognosis and prevention of disease and finally more efficient personalised treatment for the best individual outcome. The talk presents computational frameworks based on spiking neural network (SNN) and NeuCube as well as methods to achieve this goal. The talk is illustrated on problems and data related to neurological disorders and cognitive studies.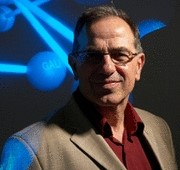 Saman Halgamuge
,
The University of Melbourne
, Australia
Bioinformatics with Automated and Interpretable Deep Learning
Automatic machine learning (Auto-ML) is the automation of the Deep Neural Networks design. Existing Auto-ML methods have attempted to optimize every step of the data analysis pipeline including data preparation, feature engineering, model generation, training, and evaluation. Among them, Neural Architecture Search (NAS) methods explicitly find DNN architectures for a given supervised learning task. Our research shows that automatic design of interpretable Neural Networks is possible using both Unsupervised Learning and Supervised Learning.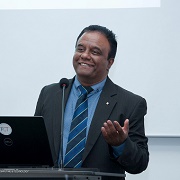 Committee
Patron-in-chief
International advisory committee
Organising committee
Tutorials
Representation in Bioinformatics
This tutorial will explore the importance of the choice of representation in applying evolutionary computation to problems in bioinformatics and computational biology. The tutorial will work through a series of examples that illustrate the importance of representation while giving a variety of representations. It will cover writing a helpful fitness function, which permits a simple representation to solve a hard problem; the use of Conway crossover; side effect machines; the problem of network induction; and representations that permit the reshaping of fitness landscapes.
Deep learning approaches for de novo antiviral therapeutic monoclonal antibody design
Therapeutic monoclonal antibodies (therapeutic mAbs) have seen great promise in their application for both the treatment and prevention of viral infection in human patients. Unfortunately, the wet lab techniques required for the discovery of novel therapeutic mAbs are time consuming and costly. Advances in deep learning now make it feasible to design antibodies in-silico, narrowing down the design space before wet-lab validation and promising to reduce the incurred time and cost of the discovery process. In this tutorial we will give a hands-on tour of the computational approaches that are being developed in our group using DNNs for antibody variable domains for SARs Cov2(COVID 19) and other viruses. This tutorial would therefore be of interest not only to individuals that are interested in the employment of DNNs for biological design tasks, but also individuals that are interested in the employment of DNNs for natural language processing (NLP) tasks and other applications. The tutorial itself is to be a combination of pre-recorded presentations, live Q&A, and practical exercises with the TensorFlow 2 library in Jupyter notebook.
Techniques for Modelling Contact Networks in a Pandemic
One of the critical problems in dealing with the current pandemic is to model the network of contacts along which the pandemic disease spreads. The actual network is not available both because of the difficulties in documenting contacts and the conflict between documenting contacts and securing individual privacy. In this tutorial we will explore a collection of techniques for fnding plausible contact networks for an epidemic based on the daily case numbers. The problem of fitting networks to data has utility well beyond the problem of fitting plausible epidemic contact networks. Robust networks of servers, gene expression and control networks, food webs, and other networks are pervasive in a number of scientific disciplines. The techniques covered in this tutorial can be used, in general, for network evolution.
Registration
Registration is via EventBrite
Fees*
Category
Early bird registration (AUD)
10 August 2021
Late and at-conference registration (AUD)
IEEE member
$200
$275
IEEE student member
$100
$150
Non-member
$250
$325
Student non-member
$150
$200
IEEE life member
$50
$125
Each full registration covers a maximum of two papers. The third paper requires another full registration.
* Terms and conditions (including cancellation policy, etc)
This conference will bring together top researchers, practitioners, academics and students from around the globe to discuss the latest advances in the field of computational intelligence and its informatics, bioengineering and related fields. Computational intelligence approaches include artificial neural networks, fuzzy logic, evolutionary algorithms, hybrid algorithms and other emerging techniques.
Topics of interest include but are not limited to:
Gene expression array analysis
Neuromorphic integration of bio- and neuroinformatics
Structure prediction and folding
Molecular sequence alignment and analysis
Metabolic pathway analysis
RNA and protein folding and structure prediction
Analysis and visualisation of large biological data sets
Motif detection
Molecular evolution and phylogenetics
Systems and synthetic biology
Health: physical and mental
Modeling, simulation, and optimisation of biological systems
Robustness and evolvability of biological networks
Emergent properties in complex biological systems
Ecoinformatics and applications to ecological data analysis
Medical imaging and pattern recognition
Medical image analysis
Biomedical data modeling and mining
Treatment optimisation
Biomedical model parameterisation
Brain computer interface
Registration terms and conditions
Payment policy
You will be making the payment via the 'Eventbrite'; link will be available soon on the conference website.
For authors, payment is due within 20 days of your receiving notification of the acceptance of your paper.
To avail of the 'early bird registration fees', you must register before the due date displayed on the conference website.
IEEE member rates: IEEE members can register at reduced rates. IEEE members are those holding current membership in the IEEE. Non-IEEE members are those without current membership in this organization.
Student rates: Proof of current student status must be provided at time of registration.
Each accepted paper must be accompanied by a full (non-student) registration to be included in the proceedings. Each full registration covers a maximum of two papers (or one paper and one late-breaking abstract).
Confirmation and tax invoices
A confirmation email with a tax invoice will be emailed when you submit your payment for registration fees.
Currency and GST
All prices are quoted in Australian Dollars (AUD$) and include GST.
Insurance
The registration fees do not include insurance of any kind regarding cancellation or postponement of the conference.
Credit card payments
When using the online payment system credit cards are processed directly by the Eventbrite system using a secure gateway. CIBCB2021 does not store or transmit your credit card details.
Registration cancellation policy
Any individual registration cancellation requests are subject to the cancellation policy listed below and as agreed to when registering for the conference. With respect to COVID-19, we continue to monitor the advice provided by the Australian Government.
Registration cancellations will not be eligible for any refund. However, another person may attend the conference in your place.
All cancellations must be advised via email to CIBCB2021 finance chair, Helen Wade, h.wade@federation.edu.au
Conference cancellation or postponement
The members of the committee and Federation University Australia do not accept any liability for losses incurred in the event of the conference being cancelled or postponed due to an unforeseen event or any other event that renders performance of this conference inadvisable, illegal, impracticable or impossible.
An unforeseen event shall include, but shall not be limited to: an Act of God; infectious disease outbreak, industrial disruptions, service provider failures, governmental restrictions and/or regulations; war or apparent act of war; terrorism or apparent act of terrorism; disaster; civil disorder, disturbance, and/or riots; curtailment, suspension, and/or restriction on transportation; or any other emergency.