Professor Chris Hutchison
Deputy Vice-Chancellor (Research and Innovation)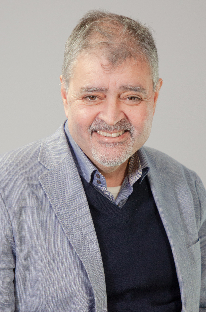 BSc (Hons), PhD
Professor Hutchison commenced on 1 March 2019. He joined us from Murdoch University, where he has held the position of Director of Research and Innovation since 2014.
Professor Hutchison holds a BSc (Hons) in Biological Sciences (University of Sussex) and a PhD in Biochemistry (University of London). He has a strong international research track record in biomedical sciences, ageing and health, with competitive grant income awarded from an impressive range of national and international government and philanthropic research agencies. Professor Hutchison is an experienced supervisor of Higher Degree by Research (HDR) students and also holds a number of patents and licenses on his inventions and materials.
Before moving to Australia, Professor Hutchison held appointments at University College London, University of Sussex, University of Dundee and Durham University. His leadership and management roles have included: Head of School, Biological and Biomedical Sciences (Durham University), Foundation Co-Director of the North East England Stem Cell Institute (NESCI) and Director of Postgraduate Studies (University of Dundee). He has been a consultant to the European Commission and a number of start-up companies, as well as a panel member for Research Councils UK (RCUK) and the Commonwealth Scholarships and Fellowships Program.
Professor Hutchison has extensive experience of establishing partnerships with community, industry and government agencies. In his previous role at Murdoch University, he led the Office of Research and Innovation and developed the university's research strategies, including e-research and innovation and entrepreneurship. Among his many achievements at Murdoch, he was the sole Director of Murdoch Ventures, launched three spin-out companies and won the funding to establish the Southern Metropolitan Grains Precinct.
Location
Vice-Chancellor's Office
1st Floor, Administration Building (T)
Mt Helen Campus
Contact
Deputy Vice-Chancellor (Research and Innovation)
Federation University Australia
PO Box 663
BALLARAT VIC 3353
Phone: +61 3 5327 9745
Email: dvc.research@federation.edu.au