Tacit: Docks & Wharves
Partners
Tacit Art; Federation University
In November 2016, James (Jimmy) Pasakos presented new works in a solo exhibition at Tacit Contemporary Art Gallery, Melbourne. The works consisted of Drypoint and Monotype prints.
The overall theme of the exhibition saw Pasakos revisit his core work of the Melbourne Docklands and its surrounding areas. A passionate theme for the artist, he has developed works of this nature over many years. The theme continuously informs Pasakos' identity while simultaneously presenting new narratives to explore.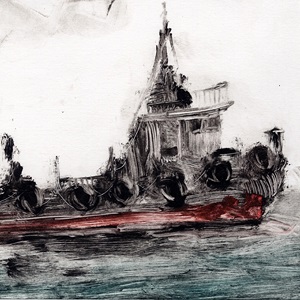 Above: Tugboat (2014) detail, Monotype, 13.5 x 22cm, 1/1.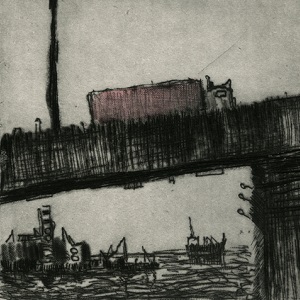 Above: Overpass I (2016) detail, Drypoint, 20 x 15cm.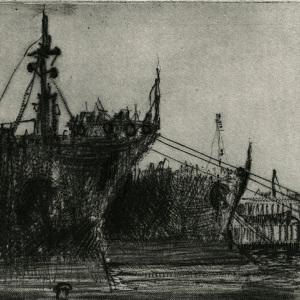 Above: Docked (2016) detail, Drypoint, 20 x 15cm.