Anthony Crowley
Lecturer, Music Theatre
Anthony Crowley is the Program Leader of Music Theatre at the Arts Academy.
He a multi-award winning director, writer, composer and designer, whose work spans musicals, plays and performance art. He is the founding director of Homemade Musicals, The Wild Blue Company and The Songsmiths, while his body of work includes musicals, opera, cabaret, plays, devised theatre, performance and several short works in addition to corporate, government and community projects.
He is the recipient of several major commissions and awards including; The Wal Cherry Play Of The Year Award, The Malcolm Robertson Prize for Drama, The Sumner Locke Elliot - New Dramatists Award, An R. E. Ross Trust Award, An Australian Musical Foundation Grant, An Opera Australia Young Artists Residency, The Pratt Prize For Musical Theatre and The Victorian Premiers Literary Award For Best Music Theatre Script.
Crowley also has a strong interest in the education and mentoring of young artists. He is a former Artistic Director/CEO of Victoria's St. Martins Youth Arts Centre and a former Head of Music at the National Institute of Dramatic Art. Other companies he has worked for include the Playbox Theatre Company, Malthouse Theatre, NIDA, VCA, WAAPA, The Melbourne Theatre Company, West Side Circus, NICA, Museum Victoria, Opera Australia, The Production Company, The City of Melbourne, Chapel Off Chapel, New Dramatists New York, Federation University, The Junction Festival, The Songroom, The Short + Sweet playwriting Festival, Big West Festival and Creative Victoria.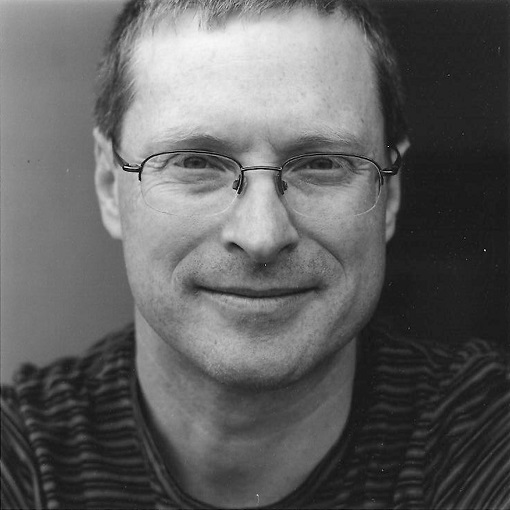 His music for the theatre includes productions of Twelfth Night, Blooding Wedding, The Libertine, Big Hair In America, Fairy Tales For The Future and Theatre In The Raw. He has a BA in Graphic Design and worked as an Art Director for Clemenger Advertising before attending the Melbourne Conservatorium. As an actor he has performed in several plays and musicals including the role of Jesus in Godspell (Athenaeum Theatre 1990) and the role of Mitya in Heroic Measures (Playbox Theatre 1992).
As a composer and lyricist, he collaborated with playwright Luke Devenish to create Vincent: An A cappella Opera, based upon the life of Vincent Van Gogh. Following its premiere at St. Martins Theatre in 1990, Opera Australia offered him a position with its Young Artist Program and he joined the company for its 1993 Sydney season. In 1992 he collaboration with Devenish again on their musical Supernature, before being awarded an Australian Musical Foundation Scholarship. He travelled to London where he was seconded to The English National Opera, Cameron Mackintosh, Andrew Lloyd Webber and The Really Useful Company. On his return he was commissioned by the NIDA Company to write book, music and lyrics to The Villain of Flowers, which premiered at NIDA's Parade Theatre in 1994 – and was later presented in full on ABC classic FM. The song Forgiven was subsequently included in the ABC television special Once In A Blue Moon. In 1996 he was awarded a second NIDA commission to write Nathaniel Storm – which was produced for the 1997 Olympic Festival of the Dreaming.
Between 1994 and 1996 he initiated several community and youth theatre projects including Partners In Rhyme – directing twenty young composers, playwrights and performers, all collaborating on new Australian song writing. In 1995 he was engaged by The City of Melbourne to research, write and rehearse a new composition for the Aids Candlelight Vigil. During this time he also developed a new corporate entertainment venture The Song-smiths; providing tailor-made musical theatre events for clients including The Body Shop, Siemens and McDonalds. In 1997 Crowley formed his own theatre company and its first production - The Journey Girl –received four green room nominations including Best Director and Best New Play. That same year his new production of Vincent: An A cappella Opera earned him a nomination for Best Direction and won him the award for Best Musical Direction. The Journey Girl went on to be produced at the Athenaeum Theatre in Melbourne.
In 1999 Crowley returned to Sydney for twelve months joining NIDA as Head of Music. At the same time he was commissioned by the Playbox Theatre Company to write Dreaming The Pink Dingo, a finalist for the inaugural Pratt Musical Theatre Prize. Between 2000 and 2005 Crowley was engaged as singing tutor and freelance lecturer and directed several productions for Federation University Arts Academy and the Victorian College of the Arts. In 2002 he created a new arts incubator in Northcote and initiated The Wild Blue Project, a musical theatre venture involving singers, actors, visual performers and dancers, aspiring to create a contemporary, political voice for Australian Musical Theatre. The Wild Blue went on to have successful seasons in 2005 and 2006 at St. Martins Theatre in Melbourne and was selected for the 2006 VCE Playlist.
In 2002 Crowley penned the play The Frail Man - which went on to win both The Wal Cherry Play of the Year and The Malcolm Robertson Prize, before being produced as part of Playbox Theatre Company's 2004 season. In 2005 a reading of The Frail Man was presented on Broadway as part of the ANPC/New Dramatists Award before being published by Currency Press and short-listed for the 2005 Victorian Premier's Literary Awards. His next play - Shadow Passion - won the 2004 R. E. Ross Trust Script Development Award and was workshopped in New York as part of the ANPC/New Dramatists Exchange. In 2004 he was commissioned to create TRIBE– a new musical for the Victorian College of the Arts -, which toured to regional Victoria before being presented at the Victorian Arts Centre. Another VCA musical commission followed this - SUPERFREAKS in 2005.
Between 2005 and 2007 he was Artistic Director of St. Martins Youth Arts Centre. Productions he created and directed in this time included When Sand Becomes Glass, Picasso's Children, The Wild Blue, Pretty White Lies and the Velveteen Undertow and Motor-mouth and Suck-face; An Apocalyptic Love Story. In 2007 his new play Shadow Passion premiered at Chapel off Chapel, Melbourne, after winning the R.E. Ross Trust Award.
From 2009 to 2011 he began working with Australian composer Mark Jones on their new musical Carnival Joe, and an international collaboration with Broadway composer Henry Krieger on the musical RISE for the actor Kristin Chenoweth. A reading of the musical was presented at 42nd Street Studios in 2011. On returning from New York he became Artistic Director of the Melbourne Short + Sweet Playwriting Festival and the Roola Boola Children's Arts Festival for the City of Stonnington. This was followed by the cabaret One Tacky Tree, created with his eleven-year-old daughter and selected for the 2014 Junction Arts Festival in Launceston. In 2015 he created Wolf Boy and Zombie Dad to perform with his son Callum for Melbourne's Big West Festival. In 2016 he wrote and acted in his play Redemption, directed by Petra Kalive – followed by his new work Motor-mouth Loves Suck-face; An Apocalyptic Musical, which was presented at Chapel Off Chapel before being selected for the 2018 VCE Theatre Studies Playlist in a season at La Mama's Courthouse Theatre.
His body of work also includes several artist in schools residencies – including a virtual residency with Tempy Primary, a regional school located in Victoria's Mallee district, where he worked with the students to create the musical When A Star Fell In Our Wheatfield. He also works for The Songroom as a teaching artist and in the development of online learning tools for the arts.