Tas Wansbrough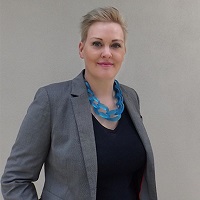 Tas is a practising contemporary artist whose disciplines relate to sculpture and installation art.
Tas has a Bachelor of Arts (Fine Arts) from the Arts Academy. Through her studies, Tas was awarded the National Association for Visual Arts Award for Professional Practice, and was also a recipient of a Sir Albert Coates Award, the J.H. Pryor Prize. In her third year of study, Tas received the 2015 Arts Academy Overseas Travel Award, allowing her to travel to Italy to stay at the British School at Rome and the marble quarries of Carrara to study stone carving in the heartland of sculpture.
Since completing her undergraduate study, Tas has embarked on a Master in Secondary Teaching at the Arts Academy. Tas is a recent Hugh D.T. Williamson Scholar, completed through the Leadership Ballarat and Western Region program. You can read more on her personal website.
Tas Wansbrough is a featured artist in the inaugural Biennale of Australian Art. You are invited to enter The Good Room from 21 September to 6 November, in Alfred Deakin Place, Ballarat.
Image: Max Taylor