Pauline O'Shannessy-Dowling
Pauline O'Shannessy-Dowling is an artist living and working in Ballarat, Victoria, Pauline runs her own arts practice, POD Design, combining art-making and teaching. She was born in Donald, in regional Victoria, and studied at both LaTrobe University and Federation University Australia. She holds a Bachelor of Arts with Honours, majoring in history, politics and anthropology; a Diploma of Visual Arts, and a Master of Teaching [Secondary].
Pauline has exhibited regularly since embarking on the Diploma of Visual Arts in 2004, in both solo and curated exhibitions. Her practice is based in the art of drawing, whimsy and colour, combining all three to explore her practice on paper, fashion garments and home furnishings. In recent years, she has exhibited at White Night Ballarat, the Lorne Sculpture Biennale, and Parliament House Victoria. Her work will also feature at the much-anticipated Biennale of Australian Art (BOAA) in 2018.
She is represented in the collections of FedUni in Ballarat; St. John of God Hospital, Ballarat; St. Patrick's College, Ballarat; Clunes Booktown, Clunes, and in many private collections.
Social media: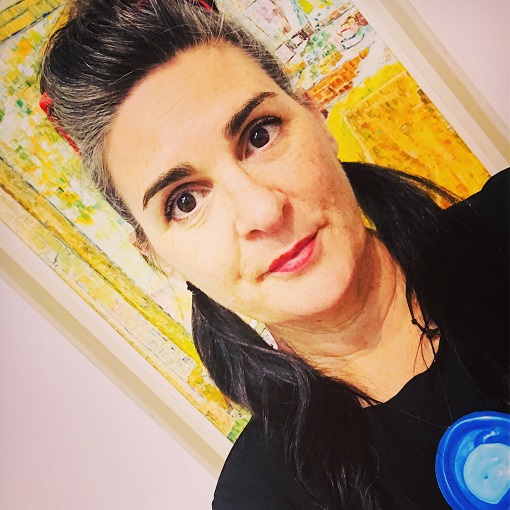 Image: Pauline O'Shannessy Dowling