Spike Levy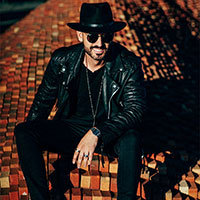 Spike completed his training at the Arts Academy in 2007. Since that time, he has performed around the globe, including in Broadway, China, Spain, Russia, Istanbul, Israel, and in Australia. Spike has recently arrived back from Spain working with Cirque Du Soleil in Sama Sama as the creative content designer. This provided him with the opportunity to work with an international team creating the music, dance, and performance for the two-and-a-half-hour extravaganza.
Spike is sought-after as a music producer/mix engineer/songwriter in Australia, and has worked with some big acts including, Gypsy & the Cat, StrangeTalk and Clairy Brown to name a few. He has helped many independent artists get on their feet and gain radio play with his unique and creative songwriting abilities.
Read about and hear some of Spike's work on his Facebook page or his official website. Read his reflection, ten years on from graduating from the Arts Academy.
Image: Tim McCartney