Madeleine Wighton
Madeleine completed her Bachelor of Arts (Music Theatre) degree with Distinction from Federation University's Sydney campus. Before studying at the Arts Academy, she trained at Actors Centre Australia, graduating in 2014 from Brent Street with a Diploma of Musical Theatre. She is now an actor, singer and dancer based in Sydney.
During her studies, Madeleine performed a variety of roles, including Cinderella in Into the Woods (director Sheridan Harbridge, choreographer Ellen Simpson), Sue in Bells Are Ringing (director Grace Barnes) and Maggie/Eadie in Working (director Terence O'Connell, choreographer Cameron Mitchell).
Madeleine appeared in Ladies in Black, an Australian feature film directed by Bruce Beresford. In 2018, Madeleine will perform with critically acclaimed production company, Little Triangle, in The Wild Party, at The Seymour Centre. In the show based on the "explosive" 1928 poem by Joseph Moncure March, Madeleine is playing Sally, a catatonic morphine addict. She also studied screen acting with Les Chantery in 2018.
As a cabaret artist, Madeleine launched her new show, Sonder, at Slide Bar in Sydney as part of Pitch: An Evening of Cabaret (director Brendan de la Hay, music director Conrad Hamill). Madeleine has participated in masterclasses with Philip Quast, Gale Edwards, Simon Burke and Michael Lavine. She loves working with children and has been teaching them to dance and sing for seven years. Madeleine is a proud member of Equity.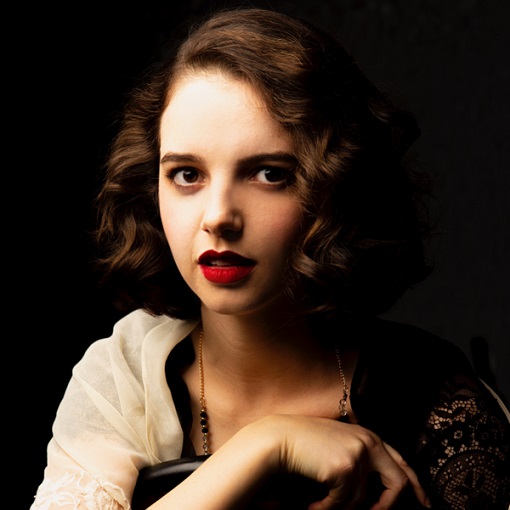 Image: Blake Condon, courtesy of Little Triangle