Sarah Klas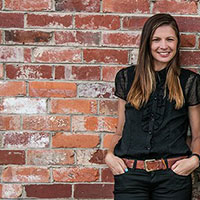 Since graduating from communication design at the Arts Academy in 2010, Sarah has taken her love for graphic design to new heights. Originally in marketing, Sarah added a graphic design degree to her list of achievements, and in doing so, was awarded the James H. Pryor Prize in 2009.
After balancing two internships in her final year, she now works in a regional studio, moonlighting any chance she can in many of her own individual design and photography projects to explore and stay creative. She brings a level of expertise, patience and skill to all print and web projects.
Read more about her work on the Design Scope website.
Image: Mojo Photography