Parents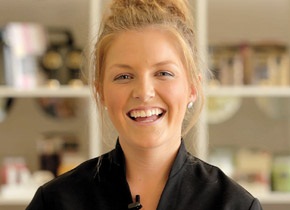 Parents want the best education for their children and when it comes to deciding on future study and career options, finding the right advice and support can often be challenging.
The following pages have been developed to assist you with guiding your child through this exciting, but often daunting, time in their lives.

Prepare for study with FedReady
Parent and Partner Information Session
It's important for first year students to have the support of parents, partners, family, and friends to help make the most of their university experience. That's why the FedReady team hosts a free evening session where Parents and Partners can find out the inside information about supporting a student studying at FedUni.
This short session will include information about understanding uni-speak, the typical student workload, the range of support available, and where students can go if things get tough. In addition, current students will be available to answer questions and provide advice on how parents, partners, family, and friends can support first year students during their time at FedUni.
This semester, sessions will be held at the following times:
Gippsland (Churchill Campus): 6:00 PM to 7:30 PM, Wednesday 18th February
Ballarat (Mt Helen Campus): 6:00 PM to 7:30 PM, Wednesday 18th February