Psychology
Do you want to learn about why people think, feel, and behave the way they do? A degree in psychology at Federation University will prepare you for a career in psychology and related professions. Our APAC-accredited psychology programs will support you at each stage of your career development. When you study psychology at Federation University, you will acquire the knowledge and skills you need for the career you want. Our study options and smaller class sizes provide the opportunity to learn, develop, and apply skills that will be valuable in your professional and personal lives. This includes oral and written communication, research, and high-level problem solving and critical thinking skills.
Course information videos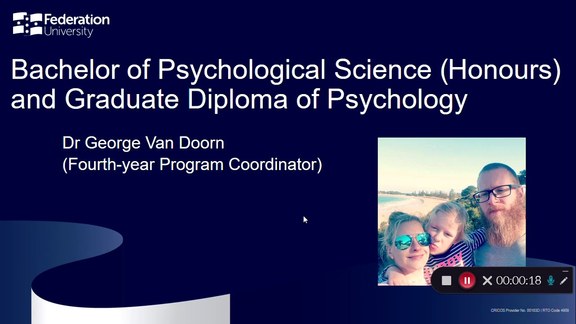 Honours program
Bachelor of Psychological Science (honours) and Graduate Diploma of Psychology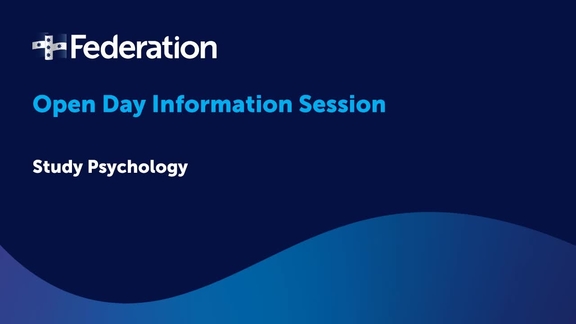 Study psychology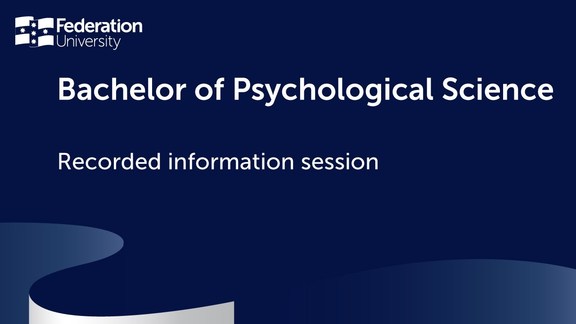 Bachelor of Psychological Science
Recorded information session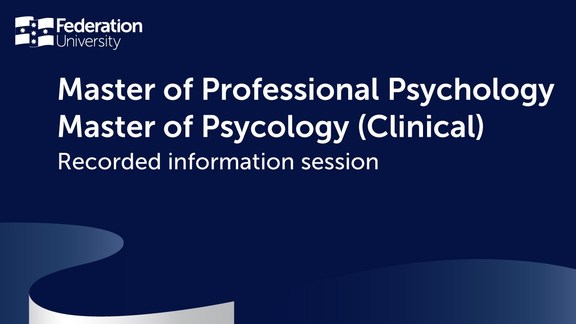 Postgraduate psychology programs
Recorded information session
Course information - PDF download
Domestic students
International students
Meet your lecturers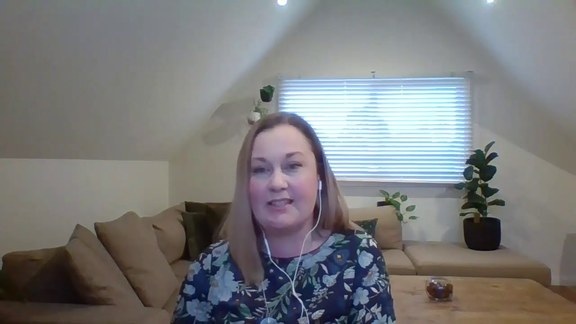 Megan Jenkins
Megan's research interests lie broadly in the area of body image and disordered eating, with a special interest in objectification theory.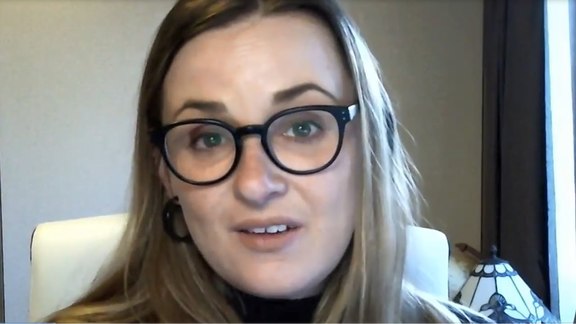 Dr Evita March
Dr March's research interests include interpersonal relationships, cyberpsychology and personality. In particular, Dr March is interested in how people behave online.
"I chose to study psychological science at Federation because of the university's commitment to creating a sense of community and belonging. Due to this devotion, I have been fortunate in developing professional relationships with members of the psychology department which have resulted in unique opportunities. For example, in the last year of my bachelor's degree, I was offered an internship at the Austin Hospital as a research assistant. Such an experience wouldn't exist without Federation's commitment to developing an environment where interpersonal relationships between staff and students are welcome. If you are a future student wanting a mix between academia and a small welcoming environment, I'd choose Fed." Myles Medwell - Bachelor of Psychological Science, Graduate Diploma of Psychological Science, Master of Professional Psychology

About the Institute of Innovation, Science and Sustainability
Our engineering, science, information technology and business programs are internationally recognised for producing graduates who are equipped with relevant, up-to-date skills that ensure they are industry-ready by the time they commence employment.
Some of our programs provide you with a choice of a broad-based qualifications with a range of study areas, while others have a more focused specialisation. Many of our programs include workplace-learning opportunities so that you have the opportunity to apply your learning in real-world situations. With programs offered on campus at Ballarat, Gippsland, Berwick and Brisbane, as well as via online learning, we will have a program to suit your career goals.
Our staff and postgraduate students conduct significant research that contributes to knowledge locally, nationally and internationally, while also acknowledging and reflecting our rural/regional locations.
We also deliver contemporary business and IT programs to meet the needs of industry now and in the future. E.g., Federation University partnerships with organisations such as IBM® set our graduates up for success in the real world. Our new business undergraduate and IT postgraduate programs on cognitive enterprise have been co-designed with IBM® and students will have the opportunity to gain IBM® digital badges (certifications) in Blockchain and AI.
The institute offers a wide range of programs including bachelor, graduate certificate, graduate diplomas, masters (research or coursework) and PhD programs.