Education and early childhood
Few careers are as rewarding or crucial as teaching. But shaping young minds in a time of rapid social and technological change has its own set of challenges – where only the most confident, passionate and dedicated teachers can make a difference in the community. We offer qualifications from degree through to postgraduate levels in education (early childhood, primary, secondary and vocational education and training), physical and outdoor education
Course information videos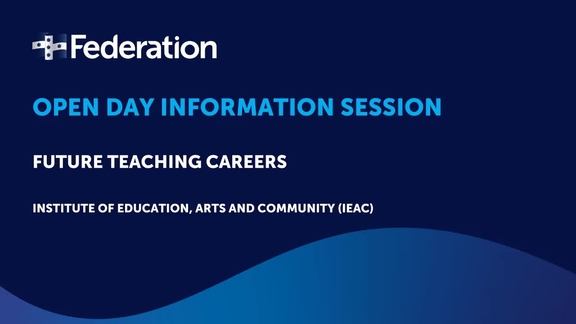 Future teaching careers
Recorded session - Ask me anything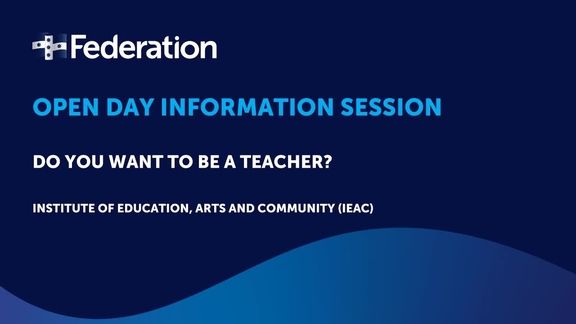 Do you want to be a teacher?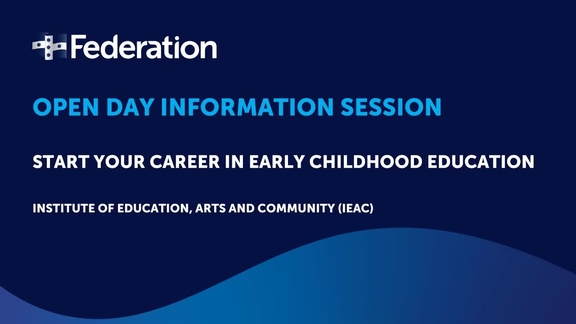 Start your career in early childhood education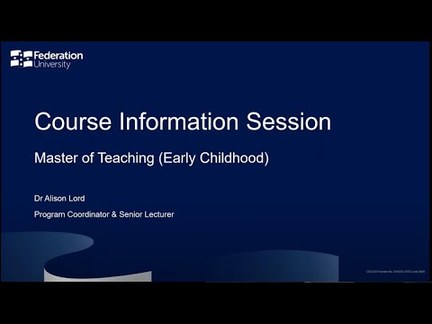 Master of Teaching (Early Childhood)
Information session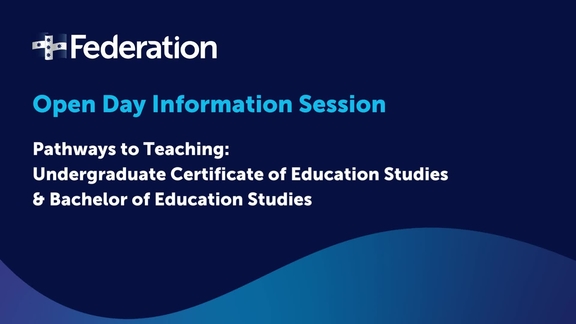 Pathways to teaching
Information session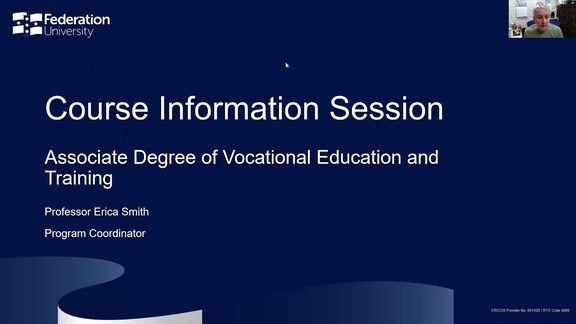 Associate Degree of Vocational Education and Training
Information session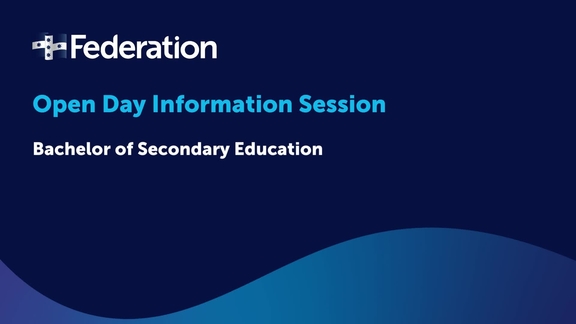 Bachelor of Secondary Education
Information session for Bachelor of Secondary Education, Health and Physical Education Teaching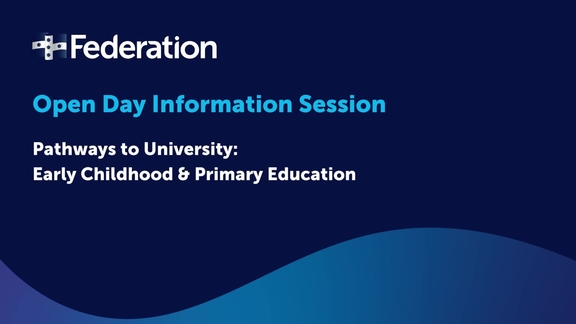 Pathways to Early Childhood and Primary Education
Course information - PDF download
Domestic students
International students
Meet your lecturers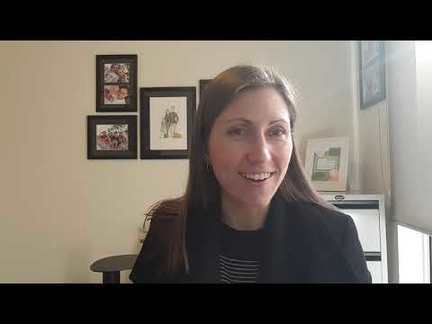 Michelle Briede - Program Coordinator
Michelle is the Ballarat coordinator for the Embedded Academic Transitions (EAT) courses.
She has previously worked in the FAST program and the EAT courses at the Gippsland, SMB and Mt Helen campuses. Michelle has had over 10 years' experience working in education across Australia as a teacher, trainer and lecturer in early childhood, primary and adult education environments.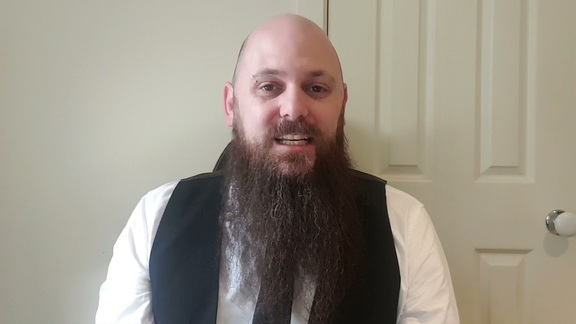 Liam Frost-Camilleri - Teaching
Liam has worked as a secondary school teacher (both private and public), primary school teacher, a TAFE instructor and in Higher Education for over 15 years. Liam's interest lies in helping students learn and become the best academics that they can become.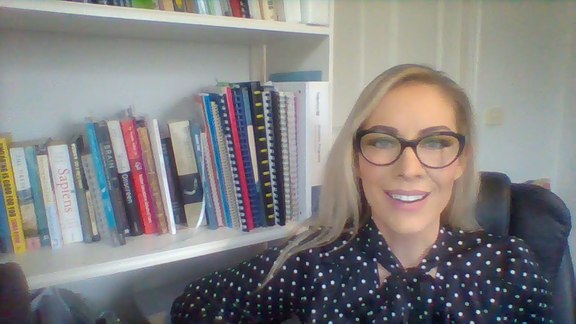 Naomi Nelson - Program Coordinator
Naomi educates pre-service teachers and works with colleagues to deliver contemporary and engaging literacy courses.
Naomi was a literacy coach for the Grampians Regional Office, literacy leader at a Melbourne primary school and a literacy consultant for the Catholic Education Office, Melbourne.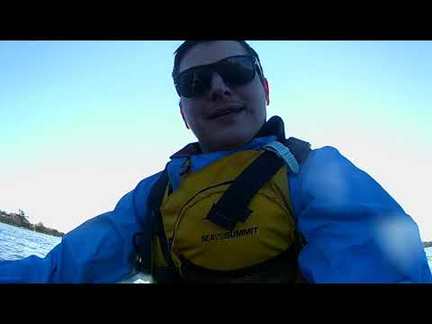 Josh Ambrosy - Outdoor Education
Josh is a lecturer in Outdoor Education at Federation University, his teaching interests include outdoor education and professional practice.
Josh's research focuses on alternative models of teaching and learning in middle years education. Josh uses the arts-based methodology of poetic inquiry within his research.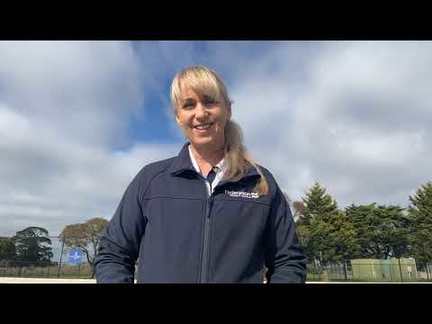 Katrina Griffiths - Health and Physical Education
Katrina is a lecturer of Health and Physical Education. Katrina has worked in education for the last twenty two years.
Katrina teaches many Health and Physical Education based courses and also teaches into the Master's Program.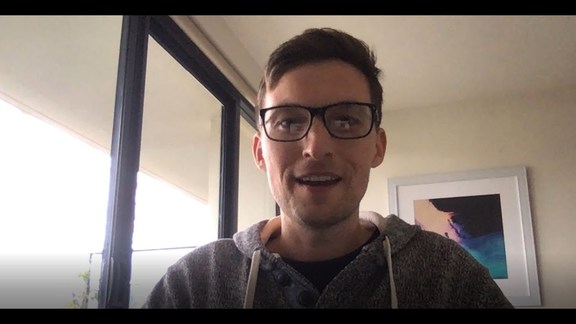 Cameron Smee - Health and Physical Education
Cameron is a lecturer of Health and Physical Education. Cameron has worked in education for the last ten years.
Cameron completed his undergraduate degree in Physical Education in 2009 and then worked for five years as a classroom/PE teacher in the United States. He transitioned to graduate research by completing a Master's degree in 2015.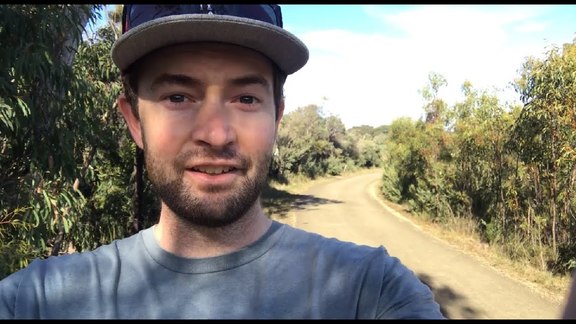 Scott Jukes - Outdoor Environmental Educator
Scott is a lecturer in outdoor environmental educator. His teaching interests include journey-based practices, learning in river and mountain environments and sustainability education.
His research explores different teaching and learning approaches that provoke ways of thinking about places, landscapes and environmental problems.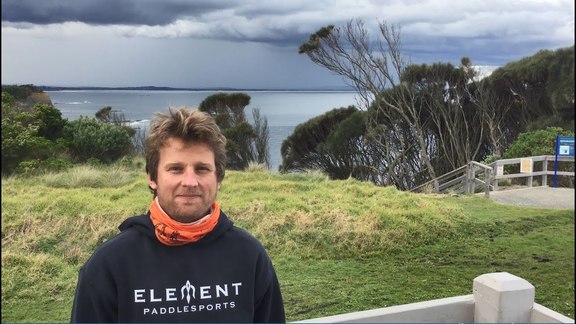 Alex Prins - Program Coordinator
Alex is the Program Coordinator of the B. Sport, Physical and Outdoor Education degree at Federation University.
He teaches across both Physical and Outdoor Education on the Gippsland Campus. Alex is currently studying for his PhD and is interested in informal pedagogical experiences within coastal landscapes from a phenomenological perspective.
Industry partnerships include: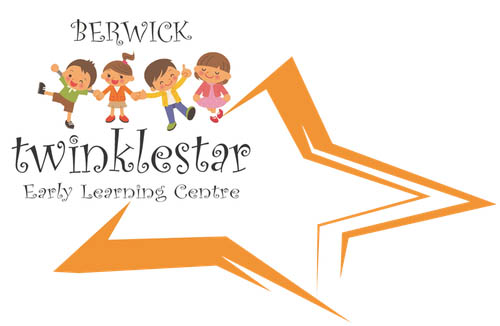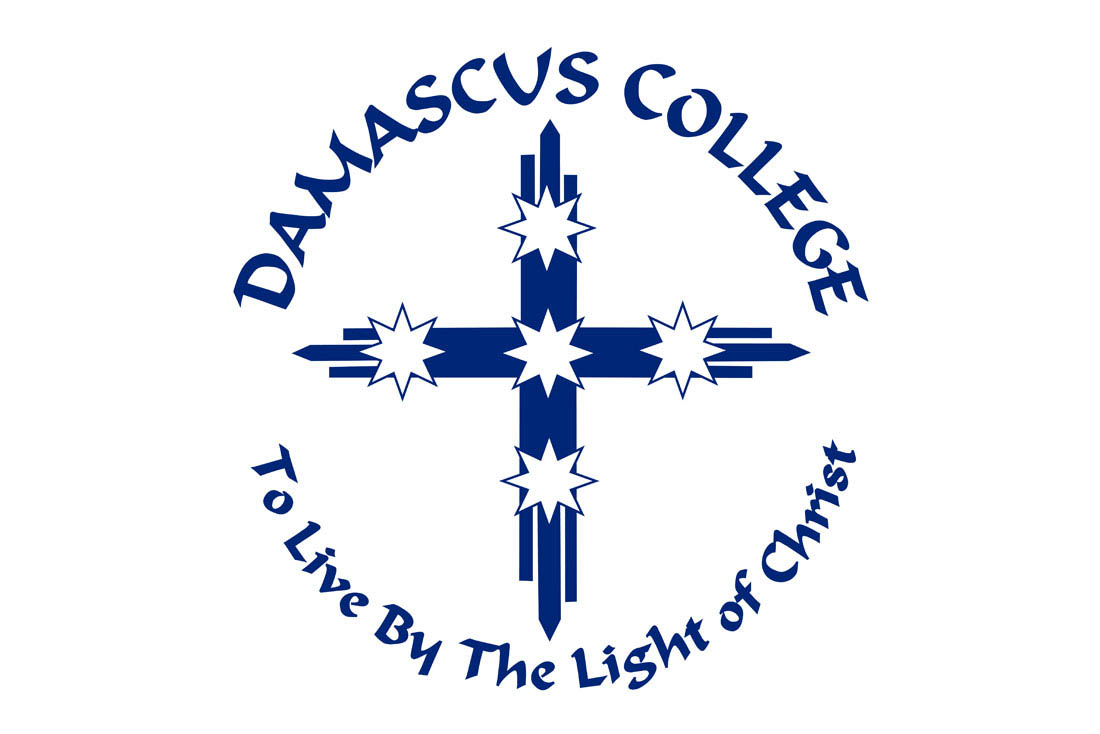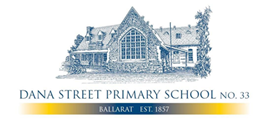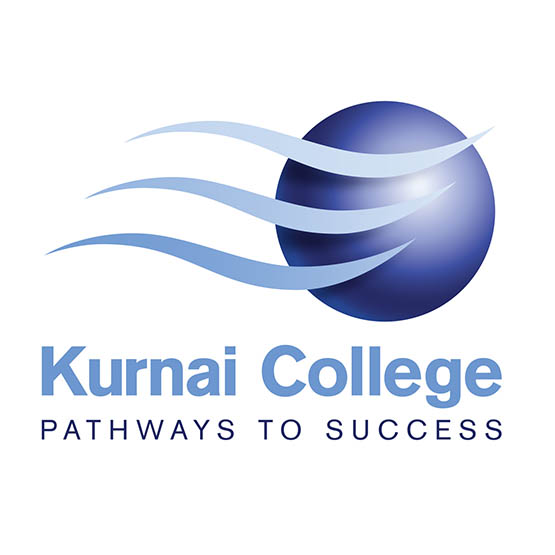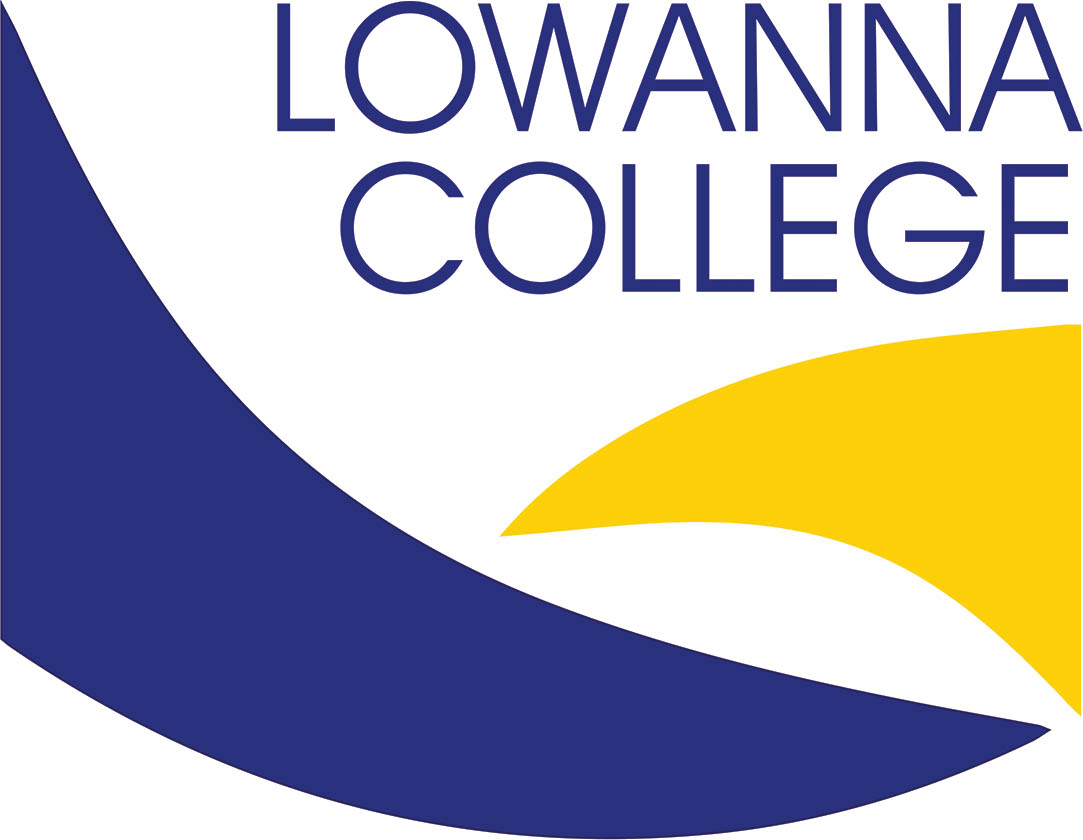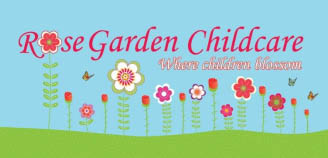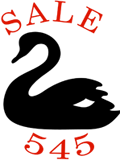 Meet Kristina
"Studying primary teaching at Federation University has been extremely rewarding. The course has allowed me to gain an excellent understanding of the profession that I can apply in a classroom. You are offered a generous amount of placement hours which I found very beneficial. I'm so thankful to Federation for the placement opportunities." Kristina Hales - Bachelor of Education (Primary)

About the Institute of Education, Arts and Community
Our Institute offers qualifications from associate degree through to postgraduate in humanities and social sciences, community and human services, visual and performing arts, early childhood, primary and secondary education, vocational education and training and enabling education. Our programs operate from campuses at Mt Helen, Gippsland, Berwick, Camp St and Horsham in partnership with community education providers and schools across Victoria, interstate and internationally.
Our academic and professional staff in the Institute are deeply committed to excellence in teaching and learning.
We also achieve the highest level of excellence in research that has a reach nationally and internationally and makes a difference to the communities we serve.
We are a vibrant learning community with outstanding lecturers and researchers. Our contemporary curriculum is typically delivered through 'blended' mode, combining high quality online learning with face-to-face seminars, tutorials, workshops and studio practice.
Our students have access to high quality teaching in a personalised learning environment. There are many opportunities for work placement, internships, major projects, professional experience and excursions. As a result, our graduates enjoy the best employment outcomes in Australia.
We are proud of our contribution to the University's 5 Star Award for Teaching.
Professor Claire McLachlan – Executive Dean, Institute of Education, Arts and Community