Professor Erik Eklund
Position on Council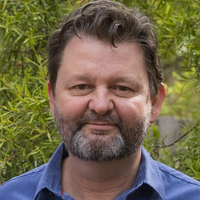 Staff Elected Member
Present occupation
Professor of History and Regional Studies
Academic qualifications
Doctor of Philosophy - University of Sydney - 1995
Bachelor of Arts (Honours) - University of Sydney - 1989
Summary of previous experience
Professor Erik Eklund holds a chair in Australian history. In 2015 and 2016 he completed a term as the Keith Cameron Chair in Australian History at University College Dublin. He was Associate Dean Research for the School of Arts from 2018 through to 2019.
He was a former Head of School and Deputy Pro Vice-Chancellor at Monash University, and has held appointments at the University of Newcastle, Georgetown University in Washington DC, and at the ANU as a Visiting Fellow. He was the joint winner of the Labour History Prize for the best article in that journal in the period 2012 to 2013, and was awarded the New South Wales Premier's Prize for Regional and Community History in 2003, for his book 2002 Steel Town.
Erik's current research covers a range of topics in Australian, British, and world history. He has a particular interest in labour history and regional history covering themes such as industrial heritage, social policy history, oral history and memory, de-industrialisation and comparative regional histories.
Erik's work is marked by a series of successful collaborations with Australian and international scholars from a range of backgrounds and disciplines. Much of his work in regional history has involved in-depth and productive collaborations with community groups, local Councils, and historical societies.