Associate Professor Elisa Zentveld
Position on Council: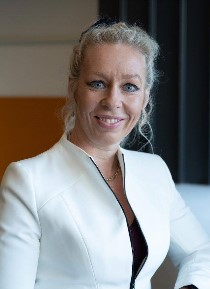 Ex-officio (Chair, Academic Board)
Present occupation:
Associate Professor, Tourism and Management
Academic qualifications:
Bachelor of Economics, Graduate Diploma of Business Studies, Bachelor of Business (Honours), Graduate Certificate Higher Education and a PhD.
Summary of previous experience
Elisa was appointed as Chair of Academic Board at Federation University Australia (FedUni) in January 2019 and has been with FedUni since 2008, previously working at Southern Cross University (2005-2008). Prior to working in Academe, Elisa held management positions in industry, managing a range of Destination Marketing Organisations. She has more than 50 publications including in leading journals and has co-edited three books. She is also on the editorial board for 15 journals, and has received 14 awards to recognise her outstanding contribution to research and education.
Particular areas of expertise / interest
Elisa is recognised as the world's leading expert in Visiting Friends and Relatives (VFR) travel. Her main research interests are VFR travel, quality of life, and family violence Elisa is currently studying her second PhD, titled "Victims of Family Violence and their children: how does equal shared parental responsibility post-separation impact their quality of life?".