Our people
Current staff
Associate Professor Vincent Verheyen PhD, University of Melbourne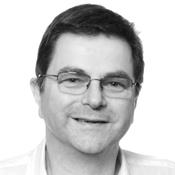 Vincent has a long history in working within the brown coal space having undertaken research with Herman Research Laboratories and the CCV before commencing at Monash University and now Federation University Australia. Vince's research specialities lie within capture system degradation – liquid capture agents, selective membranes and solid sorbents; Industrial ecology associated with commercial carbon capture plants; heterogeneous chemical reactions; Combined capture of SOx and CO2. Vince has experience with:
Chromatography
Spectroscopy/spectrometry
Forensic investigation: Environmental / industrial
Fugitive emissions e.g. odours, taints, deposits
Gas/liquid/solid
Reverse engineering.
Dr Alicia Reynolds PhD, Monash University
Dr Reynolds specialises in analytical method development involving hybrid chromatographic and spectroscopic techniques.
Alicia has been involved in characterising and measuring a range of organic analytes and samples since 2007. She developed GC-MS/MS methods during her honours year and continued working for consulting and research organisations as an analytical chemist until 2010. She then completed a PhD in degradation of amine absorbents during pilot scale PCC before commencing in her current role with the Carbon Technology Research Centre at Federation University Australia. In addition to overseeing the day-to-day laboratory activities, Alicia continues her research into the management of amine degradation during PCC.
Dr Laura Jowett PhD, University of Sydney
Laura Jowett joined the Carbon Technology Research Centre in June 2019 as a Technical Officer after completing her PhD in supramolecular chemistry at The University of Sydney, where she was awarded the John A. Lamberton Research Scholarship. She has developed a wide range of skills during her PhD, which focused on anion transport. This involved the synthesis of novel small molecules and subsequent investigations of their capabilities in a variety of transport assays, and developing the methodology used to monitor the anion transport processes. Prior to this, she obtained a Master of Chemistry from The University of Southampton in the UK, undertaking a research project in carbohydrate chemistry.
Laura is interested in broadening her analytical chemistry skills and applying them to a range of environmental applications in the CTRC lab.
Dr Adeel Ghayur PhD, Federation University
Adeel Ghayur commenced as Postdoctoral Fellow Biomanufacturing at the Federation University Australia in July 2019 to work in the areas of non-food biomass resources, biochemicals and biodegradable products. He joined the University from the Government of Victoria, where he was Manager R&D. Prior to that, he worked at CO2CRC as Research Associate in the area of carbon negative technologies and biofuels.
Adeel has a strong research record, with 26 peer-reviewed publications as first author and three research projects. His research areas include: circular and hydrogen economy, renewable energy, advanced biomanufacturing and carbon negative technologies. Adeel has worked in the academic, private and public sectors both in Australia and Pakistan, and has experience in establishing partnerships with community, industry and government agencies. In his previous role as Principal Investigator, he successfully led a project that negotiated and introduced kiosk technology in a remote community. In Pakistan, his research work introduced recyclable lignik (lignin brick) as a sustainable alternative to bricks, carbon negative bio-solar/fuel cells and biographene.
Adeel holds a PhD in circular bioeconomy from Federation University and has continued to work with us as a post-doctoral research fellow.
Current students
Bharti Garg
Bharti holds a bachelor's degree in chemical engineering and her masters is also in chemical engineering from University Institute of Chemical Engineering and Technology, Panjab University, India. She is a professional engineer with over 10 years' experience in process design and engineering of sugar plants, oil and gas offshore and onshore installations and refineries. Her core experience is in simulation, developing process engineering flow scheme, equipment design, process hydraulics, hazard and operability study.
Bharti Garg joined the Carbon Technology Research Centre (CTRC) in 2015 as a PhD scholar funded by CSIRO in the School of Applied and Biomedical Sciences. Her current research with CTRC includes regeneration of amines loaded with SO2 to lower the cost of PCC co-capture pilot plant owned by CSIRO at Loy Yang power station. She is reviewing the various amine reclamation methods which could be used as an alternative to the conventional commercial technologies and is also involved in the analytical work of real plant samples which involves the ion chromatography, GC/LC mass spectrometry, inductively coupled plasma mass spectrometry analyses.
Emily Scholes
Emily is an operations expert with over ten years experience in providing analytical assistance to industry. Emily has experience with a wide range of advanced waste water treatment techniques using both biological and membrane technologies. She has also provided support for resource and energy recovery projects utilising anaerobic digestion.
Emily is currently undertaking a PhD investigating the MBR treatment of pulp and paper waste water.
Andrew Hood
Andrew Hood has a broad technical background from his undergraduate studies, having completed a double degree of sc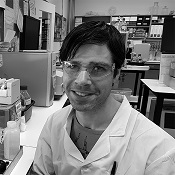 ience and computing at Monash Gippsland. The respective majors were chemistry with an analytical focus, and systems development where he honed computer programming skills. After diversifying his vocations to include ski instructing, IT work, and medical education, he returned to Federation University Australia to complete an Honours degree in science. The project focused on bioinformatics and molecular biology to differentiate closely related pathogenic bacteria, with a heavy use of computing and data manipulation to successfully devise a polymerase chain reaction (PCR) assay.
Andrew has now returned to undertake his PhD in the area of organic chemistry within the CTRC, in partnership with Australian Carbon Innovation and Omnia. His project is working to optimise the oxidation of Latrobe Valley lignite to maximise the yield of humates and fulvates for the agricultural sector.
Deep Halder
Dibyadeep (aka 'Deep') holds a bachelor's degree in chemical engineering from the National Institute of Technology Warangal in India. He recently completed his Masters from the University of Melbourne where he studied business and chemical engineering. He is the co-author of a published research paper at the Institute of Chemical Technology in Mumbai, India, which examined the decolourisation of wastewater that contains a dye prominently used in textile industries. He has also worked in Frankston's South East Water for a research project on foaming in anaerobic digesters during his Masters degree. His interest lies in the water, environment and manufacturing industries.
Deep joined the Carbon Technology Research Centre team at Federation University's Gippsland campus in December 2019 through the BioPathways Masters by Research Scholarships program. His project is focused on the bioproduction of platform chemicals from the waste streams of the Australian Paper Maryvale site.
Wisnu Surendra
Wisnu Surendra's research interest is in natural fibre and high-value manufacturing. Given the focus area he is passionate about, his PhD study revolves around natural composites by leveraging Latrobe Valley's strengths.
Prior to undertaking his PhD study, he worked in various R&D commercialisation activities ranging from unmanned aerial vehicles, medical devices and agritech. Wisnu's current work focus is to contribute new knowledge in the field of science that could be commercialised and efficiently absorbed by local industries.