Dr. Danielle Wagstaff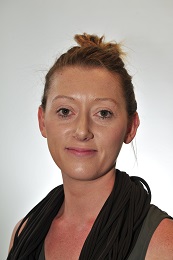 Phone: (03) 53276247
Email: d.wagstaff@federation.edu.au
Room: 2W269, Churchill, Gippsland
Position: Lecturer
Discipline: Psychology
Qualifications
Teaching areas
Introduction to Psychology
Lifespan Developmental Psychology
Social Psychology
Forensic Behavioural Science
Professional Associations
Member, Human Behaviour and Evolution Society
Member, International Society for Human Ethology
Research interests
My research investigates human mating strategies, including mating preferences, attention allocation, and communication patterns, but primarily focuses on competitive tactics. Specifically, I am interested in the use of cosmetics and clothing as a mate attraction and intra-sexual competition tactic, and the effects of personality traits on mating preferences and strategies. Recently I have also been investigating social media as an avenue for competition.
Publications (last 5 years)
Sherlock, M. & Wagstaff, D.L. (2018). Exploring the relationship between frequency of Instagram use, exposure to idealised images, and psychological wellbeing. Psychology of Popular Media Culture, online first publication. ​doi: 10.1037/ppm0000182
Wagstaff, D.L. & Van Doorn, G. (2018). The effect of schizotypy on the relationship between women's red clothing and perceived sexual interest. Australian Journal of Psychology, online first publication.
Wagstaff (2018). Comparing mating motivations, social processes, and personality as predictors of women's cosmetics use. Evolutionary Behavioral Sciences. Doi: http://dx.doi.org/10.1037/ebs0000119
March & Wagstaff (2017). Sending nudes: sex, self-rated mate value and machiavellianism predict sending unsolicited explicit images. Frontiers in Psychology, 8, 2210.
Wagstaff, Sulikowski and Burke (2015). Sex differences in preference for looking at the face or body in short-term and long-term mating contexts. Evolution, Mind and Behaviour.