Brunelle, Leo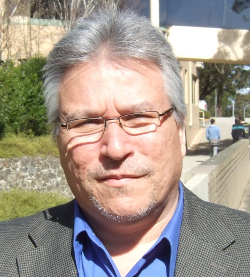 Qualifications
Bachelor's degree in applied behavioral sciences, National-Louis University
Master's degree in criminal justice, University of Central Florida
Command Officer Development Course Certificate, University of Louisville
Certificate of Advanced Graduate Studies: Homeland Security, Northcentral University
Current doctoral candidate, Federation University Australia
Responsibilities
Coordinates all appeals to the Faculty Dean or designee to schedule review of appeals against exclusion or suspension for unsatisfactory academic performance and final grades.
Coordinates all hearings to the Dean of School relating to academic misconduct and student grievances.
Coordinates all hearings to the Plagiarism Officer.
Occupational Health and Safety Officer for the School of Engineering and Information Technology.
Liaises with and advises senior leadership, administrative, academic staff on matters concerning OHS, ESOS/TEQSA compliance, FedUni policies, procedures and guidelines and provides advice on early intervention strategies and assistance to all at-risk students (domestic and international).
School examination officer for all final, deferred, and final course supplementary examinations, schedules, notifies students, and supervises all deferred/FCSA examinations as required and submits completed deferred/FCSA examinations to the appropriate course coordinators. Liaises with course coordinators for Mt Helen to ensure timely and accurate submissions of all examinations.
Monitors unsatisfactory academic progress reports for affected students (partner provider and Mt Helen) to ensure timely responses, timely correspondence with students and partner provider academic coordinators and Mt Helen program/discipline coordinators.
Provide advice for students regarding all appeals and referring students to their appropriate discipline/program coordinator for intervention/assistance or other FedUni staff/departments for timely and correct assistance/advice.
Liaise with all on-shore partner providers and diplomatic missions providing scholarship sponsorships on issues affecting their students attending FedUni and taking FedUni courses/programs to address all issues that may arise.
Works collaboratively with the School Manager, Coordinator of Programs and Student Experience, and Coordinator of School Operations to address all issues affecting the School and its students.