About us
Welcome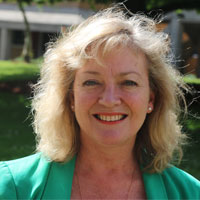 to the School of Education at Federation University Australia. Our School offers qualifications from associate degree through to postgraduate levels in (early childhood, primary, secondary and vocational education and training). Our programs operate from campuses at Mt Helen, Gippsland, Berwick and Horsham in partnership with community education providers and schools across Victoria, interstate and internationally.
Our academic and professional staff in the School are deeply committed to excellence in teaching and learning and are committed to the highest level of excellence in research that has a reach nationally and internationally and also makes a difference to the communities we serve.
We are proud of our contribution to the University's 5 Star Award for Teaching.
Professor Claire McLachlan – Dean, School of Education