Dr Kim Durban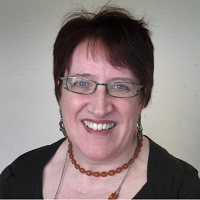 Position:
Senior Lecturer
Program Leader - Bachelor of Acting for Stage and Screen
Location: Camp Street Campus, Old Law Courts Building, Room C308
Study area: Performing arts
Phone: 5327 8644
Email: k.durban@federation.edu.au
Qualifications
PhD Candidate - La Trobe University
Master of Dramatic Art- (Direction) (by Research) First Class Honours - 2000 VCA School of Drama
Diploma of Arts (Dramatic Arts - Direction)- Three years - 1985 VCA School of Drama
Bachelor of Education - 1979 South Australian College of the Arts and Education
Diploma of Teaching - 1978 South Australian College of the Arts and Education
Teaching
Program Leader, Bachelor of Acting for Stage and Screen
Teaching into Third Year Acting and Music Theatre program-PACAC 3005, PACAC 3006, PAATP 3001, PAATP 3002, PAATF 3001, PAAMS 3004
Biography
A graduate of the VCA, Kim Durban has built a strong reputation as a theatre director of both new work and classic texts.
Professional productions of new work include Oriel (Merrilee Moss, currently in development), Farragut North (Red Stitch Actors Theatre), Goodnight Desdemona (Good Morning Juliet) and Scenes From An Execution (State Theatre Company of SA), The Conjurers, Gary's House and Good Works (Playbox), Lovechild (Queensland Theatre Company), Vincent an acapella opera (St Martin's Youth Arts Centre) Barmaids (Zootango), Pushin' Up Daisies (Southern Lights) and The Dam and After Dinner (La Mama). Productions of classic texts include Happy End, Three Sisters, The White Devil, Ghosts and King Lear (VCA), The Comedy of Errors (Zootango and Araluen Arts Centre), The Recruiting Officer (Melbourne Theatre Company) and The Two Gentlemen of Verona (St Martins Youth Arts Centre).
In 2001, Associate Professor Kim Durban was appointed Senior Lecturer and Program Co-ordinator of Performing Arts at the University of Ballarat (now renamed Federation University Australia) where her productions have included Garden City Weeded (Australian Premiere), As You Like It, Ant + Cleo, A Jovial Crew (Australian premiere), The Tempest, Much Ado About Nothing, an original adaptation of Kerry Greenwood's Murder On the Ballarat Train, The Antipodes (Australian premiere), The City Wit (Australian premiere), A Midsummer Night's Dream, The Night Before The Day After Tomorrow (Australian premiere), All's Well That Ends Well, Richard the Third, and On the Town. She has also directed workshop productions of new Australian musicals A Little Touch of Chaos, The Hatpin and The White Rose, and a reading of Margaret of Anjou, the 'new' Shakespeare play, for Shakespeare 400.
Kim leads the Bachelor of Acting for Stage and Screen degree program and also has extensive experience teaching and directing into the Bachelor of Music Theatre program. She is currently undertaking her PhD on the Caroline playwright Richard Brome at La Trobe University. Her commissioned essay "Upside Down at the Bottom of the World: Taking Richard Brome's Plays to the Antipodes" appears at http://www.hrionline.ac.uk/brome/ Her journal article " ' I Love the Quality of Playing, I': Directing Adventures in Ballarat." appears in Australasian Drama Studies 57.In 2012 She won the $12,000 E J Barker Fellowship which facilitated research at the Royal Shakespeare Company archives held at the Shakespeare Birthplace Trust, Stratford upon Avon, and the archives of Shakespeare's Globe, London. Kim is also the winner of a 2010 ALTC Citation "for the vision, planning and implementation of a contemporary approach to artistic training in a regional area that has created outstanding graduate success" and a Vice-Chancellor's Citation. With her team she also won a Vice-Chancellor's Award for Teaching in 2015. Her original work Alice Arden was a Master of Dramatic Art – Direction (by Research) production, which radically reinterpreted female representation in Arden of Faversham. Kim received first class honours, and, because of this work, in late 2000 she was invited to address a Directors' Forum in New York at the Public Theatre, on the topic "Expanding the Presence of Women Directors". Kim was joint winner of the 1990 Ewa Czajor Memorial Award and has a current entry in the Who's Who of Australian Women. She is a peer assessor for Creative Victoria and a founding member of the Australian Women Directors Alliance.
Areas of expertise
Richard Brome
Women Directors
Direction of new plays and classical texts
Actor training
Australian Theatre
Research interests
Women Directors, including investigation into the career and legacy of Australian director Ewa Czajor
Caroline playwright Richard Brome
Shakespeare and Renaissance playwrights
Australian Playwrights
Actor Training
Supervision
One Honours student 2012
Publications
Book chapters
"The Lidded Box and Its Function" in McGillivray, G.(Ed)( 2011) Scrapbooks, Snapshots and Memorabilia. (Peter Lang, Switzerland)
Refereed journal articles
"I Love the Quality of Playing, I": Training Adventures in Ballarat" in Australasian Drama Studies, April 2010.
"Upside Down at the Bottom of the World: Taking Richard Brome to the Antipodes" in Richard Brome Online (http://www.hrionline.ac.uk/brome) ISBN 978-0-9557876-1-4.
Conference presentation
"The Necklace Theory" University of Sydney (https://ses.library.usyd.edu.au/handle/2123/2488?mode=full)
Refereed conference proceedings
| | | | |
| --- | --- | --- | --- |
| 2013 | Australian Theatre | Delegate | Canberra |
| 2012 | Australian Drama Studies Assoc | "Double Vision: A Caroline Playwright Relocated Down Under" | ADSA Conference "Compass Points" QUT Creative Industries, Brisbane |
| 2011 | Australian Drama Studies Assoc | Panel presentation "Transformation or Reproduction?" | Co-presented with Angela Campbell, Julianne Eveleigh, Adam (Gus) Powers and Wendy Rechenberg, ADSA Conference, Monash University, Melbourne |
| 2010 | The Director's Forum: The Six Senses of the Director | Participant | The Centre for Performance Research, Aberystwyth, Wales |
| 2010 | Australian Theatre Forum | Delegate | Meat Market, Melbourne |
| 2009 | Aus Stage Symposium | Delegate | Adelaide |
| 2008 | Crossing Boundaries Conference | "Raising Richard Brome: A Caroline Playwright from Page to Stage" | University of Ballarat |
| 2007 | International Forum: Richard Brome and the Caroline Stage | "Upside Down at the Bottom of the World" | Royal Holloway, University of London |
| 2006 | Australian Theatre Directors Conference | "The Necklace Theory" | Canberra |
| | Shakespeare World Congress | "Approaches to Character in Twelfth Night Workshop" | Brisbane |
| | Australian Drama Studies Assoc | "The Necklace Theory" | ADSA Conference, Sydney |
| 2004 | Australian Drama Studies Assoc | "Hearing the Picture: A Meditation on Music Theatre Complete with Tap Dancing" | Co-presented with David Wynen. ADSA Conference, Wellington |
| 2003 | Australian Drama Studies Assoc | "Double Cast: An ongoing experiment in the Theatrical Presentation of Women" | ADSA Conference, Brisbane |
| 2002 | Arts Academy | "Double Cast: An ongoing experiment in the Theatrical Presentation of Women" | Breaking New Ground: Regional Research Partnerships Conference, University of Ballarat |
Direction
2017
Garden City Weeded
Richard Brome
Arts Academy
2016
As you Like It
William Shakespeare
Arts Academy
Margaret of Anjou, a reading
William Shakespeare
Ballarat Art Gallery
2015
Machinal
Sophie Treadwell
Arts Academy
2014
Ant + Cleo
From Anthony and Cleopatra by William Shakespeare
Arts Academy
2013
A Jovial Crew
Richard Brome
Arts Academy
2012
The Tempest
William Shakespeare
Arts Academy
A Little Touch of Chaos
James Millar and Peter Rutherford
2010
Farragut North
Beau Willimon
Red Stitch Actors Theatre
Much Ado About Nothing
William Shakespeare
Arts Academy
2009
Murder on the Ballarat Train
Adapted from the novel by Kerry Greenwood
Arts Academy
The Hatpin
James Millar and Peter Rutherford
Arts Academy
2008
The Antipodes
Richard Brome
Ballarat Mining Exchange
2007
Anything Goes
Cole Porter
Arts Academy/ Her Majesty's
The City Wit
Richard Brome
Arts Academy/ Royal Holloway, London
2006
Kiss Me, Kate
Cole Porter
Arts Academy/ Princess Theatre, Melbourne
2005
Twelfth Night
William Shakespeare
Arts Academy
Sweet Charity
Coleman, Fields, Simon
Arts Academy/ Her Majesty's
The White Roses
Christie/ Patterson
Arts Academy
2004
Goodnight Desdemona
(Good Morning Juliet)
Anne Marie Macdonald
State Theatre Company of SA
42nd Street
Al Dubin/ Harry Warren
Arts Academy/ Her Majesty's
2003
A Midsummer Night's Dream
William Shakespeare
Arts Academy
Kiss Me, Kate
Cole Porter
Arts Academy/ Begonia Festival
The Night Before the Day After Tomorrow
Tony Kazepis
Arts Academy Research Production
2002
Scenes from an Execution
Howard Barker
State Theatre Company of SA
1997
Emma: Celebrazione
Graham Pitts
Return season Playbox Tour
The Three Sisters
Anton Chekhov
VCA Drama School
The Conjurers
Alana Valentine
Playbox
Happy End
Bertolt Brecht
VCA Drama School, Theatreworks
1996
Gary's House
Debra Oswald
Playbox/ Q Theatre
Love Child
Joanna Murray-Smith
Queensland Theatre Company
Good Works
Nick Enright
Playbox National Tour: Adelaide, Hamilton, Hobart, Launceston, and Sydney Wharf 2
1995
Good Works
Nick Enright
Playbox
The Comedy of Errors
William Shakespeare
Zootango Theatre Company, Hobart: Royal Botanical Gardens
1992
Wolf
Tobsha Learner
Playbox
Associations
Australian Women Directors Alliance (AWDA)
Media, Entertainment and Art Alliance (MEAA)