Prof Christina Lee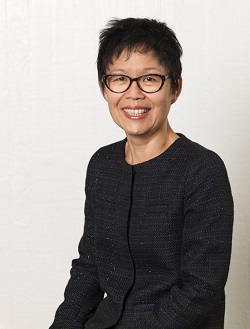 Research
Supervision interests
Current PhD students projects (Monash University Malaysia):
Unravelling the Past as We Know it: A historical analysis of the development of gendered discourses in Malaysia
Service Failure: The Effect of Corporate Social Responsibility on Consumer Forgiveness
From "Sick Man" to "Strong Man" of Asia: Chinese Consumers' Identity Projects through International Tourism
Housing Policy in Malaysia: Strategic actions of actors from network and institutional perspectives.
Research interests
Consumer research from a psychological or sociological perspective in the areas of sustainable consumption, social marketing, services and decision making.
Current research projects
Is Failure Equal to Loss? Effects of Failure on Subsequent Risk-seeking Behavior
Sustaining Green Hotel Practices
Ego-self to Eco-self: How do we form the ecological self?
Conceptualising scepticism
Publications
Selected publications:
Little, V., Lee, C. K. C. & Nair, S. (Forthcoming), Macro-Demarketing: The Key to Unlocking Unsustainable Production and Consumption Systems?", Journal of Macromarketing
Ewe, S. Y., Gul, F., Lee, C. K. C. & Yang, C. Y. (2018), "The Role of Regulatory Focus and Information in Investment Choice: Some Evidence Using Visual Cue to Frame Regulatory Focus" in Journal of Behavioural Finance. 19 (1), 89-100.
Kunchamboo, V., Lee, C. K. C., and Brace-Govan, J. (2017), Nature as Extended-Self: Sacred Nature Relationship and Implications for Responsible Consumption Behavior in special issue of Journal of Business Research, 74 (May), 126–132.
Lee, C. K.C, Yap, C. S. F. & Levy, D. S. (2016). Place identity and sustainable consumption: Implications for social marketing, Journal of Strategic Marketing, 24(7),1-16.
Lee, C. K.C., Levy, D. S., & Yap, C. S. F. (2015). How does the theory of consumption values contribute to place identity and sustainable consumption? International Journal of Consumer Studies, 39(6), 597-607.
Ewe S.Y., Yap, S.F. and Lee, C. K.C., (2015). Network externalities and the perception of innovation characteristics: mobile banking, Marketing Intelligence & Planning, 33(4), 592 – 611.
Emerald Literati Network Awards for Excellence, highly commended paper 2016.
Yap, F. S. C. and Lee, C. K.C. (2014). Leveraging the power of online social networks: A contingency approach, in Marketing Intelligence & Planning, 32(3), 345 – 374.
Kunchamboo, V. and Lee, C. K. C. (2012), "The Meaning of Nature and its Implications for Individual Consumption Behaviour" In Advances in Consumer Research, Zeynep Gürhan-Canli, Cele Otnes and Rui (Juliet) Zhu, ed. Vol. 40, 395-402. Provo, UT: Association for Consumer Research. (ERA A)
Morrish, Sussie and Lee, C. K. C. (2011), Country of origin as a source of sustainable competitive advantage: The case for international higher education institutions in New Zealand, Journal of Strategic Marketing,19(6), 517-529.
Levy, Deborah, Murphy, Larry and Lee, Christina (2008), Influences and emotions: Exploring household decision-making processes when buying a house. Housing Studies, 23(2), 271- 289.
Colgate, M., Tong, V. T. U., Lee, C. K. C. and Farley, J. U. (2007), "Back from the Brink: Why Customers Stay", Journal of Service Research, 9(3), 211-228. ["Best Article Award Finalist]
Martin, B., Lee, C. K. C. and Yang, F. (2004), The Influence of Ad Model Ethnicity upon Attitudes: Evidence from New Zealand, Journal of Advertising, 33(4), p27-38.
Levy, Deborah and Lee, Christina K. C. (2004). The influence of family members on housing purchase decisions. Journal of Property, Investment and Finance, Special Behavioural Edition, Vol 22 No. 4, p320-338. (ERA A)
Lee, C. K. C. and Collins, B.A. (2000), Family decision making and coalition patterns, European Journal of Marketing. 34(9/10), p1181-1198.