Prof Philip Taylor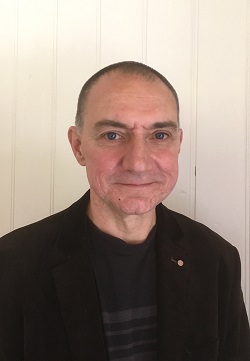 Research
View Philip's extended research profile.
Biography
Philip joined Federation University Australia on its founding in January 2014. Previously he has held positions at Monash University, Swinburne University of Technology and the University of Cambridge. He has researched and written in the field of age and the labour market for almost 30 years. He leads a major program of research on ageing workforces and has a strong national and international reputation in the field. His high professional standing stems from his strong publication record, the influence of his work on national and international public policy, frequent invited addresses to major national and international conferences and symposia, membership of national and international committees concerned with the implications of workforce ageing, his leading role in Australian and international research groups, and work with public bodies both in Australia and overseas.
Qualifications
PhD - Applied Psychology - Cranfield Institute of Technology 1989
MSc - Applied Psychology - Cranfield Institute of Technology 1987
BSc (Hons) - Psychology - Bolton Institute 1985
Teaching areas
Human resource management
Organisational behaviour
Research methods
Web links
www.linkedin.com/in/philip-taylor-phd-8285a829
Professional memberships and associations
Chair, Older Workers Interest Group of the Gerontological Society of America
Consulting editor for the journal Work, Aging and Retirement
Member of the editorial board of the Journal of Aging and Social Policy.