Dr Rachel Taylor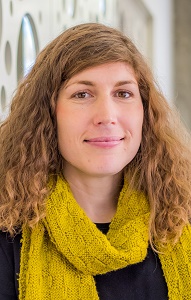 Research
View Rachel's extended research profile.
Biography
Rachel joined the Federation Business School in early 2018. Rachel's research interests focus on the role of social innovation by non-profit organisations. In particular, her PhD research explored the sector-wide social innovation trends and practices within the disability sector in Australia as it grapples with the introduction of the National Disability Insurance Scheme (NDIS).
Prior to joining academia, Rachel has worked in management roles in non-profit organisations and social enterprises, including within the disability sector for over four years.
As well as publishing in the management discipline, Rachel strives to produce research that is both accessible and practical, and which can ultimately assist non-profit managers, together with organisational stakeholders and community members, to design social innovation initiatives in response to critical social challenges.
Qualifications
PhD in Management, University of Tasmania
Bachelor of Teaching (Hons), University of Melbourne
Bachelor of Arts (International Studies), RMIT University
Teaching areas
Management, social entrepreneurship, responsible business practice, entrepreneurship and innovation, organisational behaviour, leadership.
BUMGT1501: Management Principles
BUMGT5921: Organisations: Behaviour, Structure, Processes
BUGEN3711: Applied Principles for Responsible Business Practice
BUENT3710 Social Entrepreneurship