Dr Sisira Colombage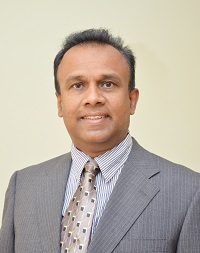 Research
Supervision interests
His current research interests include: corporate finance, corporate governance, banking, capital markets, and financial institutions.
Publications
Books
Sisira Colombage (co-authored with Anura Amarasena), 2017 "Exporting in The Asian Century: The dynamics of success", Sid Harta Publications, Australia. ISBN:978-1-921030-85-7
Journal articles
Nanayakkara, M., Colombage, S., 2019, "Do investors in Green Bond market pay a premium? Global evidence, Applied Economics, (forthcoming), DOI (10.1080/00036846.2019.1591611)
Shahzad, F; Rehman, I; Colombage, S.; Nawaz, F., 2019, "Financial Reporting Quality, Family Ownership, and Investment Efficiency: An Empirical Investigation", Managerial Finance", (forthcoming), DOI (10.1108/MF-02-2018-0081
Baker, H., Kumar, S., Colombage, S., Singh, H., 2017, "Working Capital Management Practices in India: Survey Evidence", Managerial Finance, Vol 43 (3), pp 331-353.
Kumar, S, Colombage, S., 2017, Research on Capital Structure Determinants: a review and future directions, International Journal of Managerial Finance, Vol 13 (2), pp. 106-132.
Kumar, S. and Colombage S., 2017, "Working Capital Management and Firm Profitability: A Meta-Analysis" Qualitative Research in Financial Markets, Vol. 17 (9), pp. 34-47.
Fonseka M.M., Xing Y., Gao-Liang T. and Sisira R. N. Colombage, 2015, Political connections, ownership structure and private-equity placement decision: evidence from Chinese listed firms, Applied Economics, Vol 47 (52), pp. 5648-5666.
Colombage S. R.N., Maslyuk, S., Taha, R., 2015, Stock market and tax revenue as determinants of economic growth: Panel data evidence from Developing Asia, Journal of Developing Areas, Vol 49 (4), PP. 1-19.
Fonseka, M.M., Colombage, Sisira R.N., Tian, Gao-Liang, 2014, Effects of Regulator's Announcements, Information Asymmetry and Ownership Changes on Private Equity Placements: Evidence from China,International Financial Markets Institutions and Money, Vol 29, pp. 126-149.
Ovi, N., Perera, S., Colombage, S.,2014,Market power, credit risk, revenue diversification and bank stability in selected ASEAN countries", South East Asia Research, Vol 22, pp. 399-416.
Colombage, S., Gunasekarage. A. & Shams, S.M., 2013, Target organisational form and returns to Australian bidders in cross-border acquisitions, Accounting and Finance, Vol 54, pp. 1063-1096.
Shams, S.M, Gunasekarage. A. & Colombage, S., 2013, Does the organisational form of the target influence the market reaction to acquisition announcements? Australian evidence, Pacific-Basin Finance Journal, Vol. 24, pp 89-108.
RoshaizaTaha, Sisira R.N. Colombage, Svetlana Maslyuk, Loganathan, Nanthakumar, 2013, Does Financial System Activity Affect Tax Revenue In Malaysia? Bounds Testing And Causality Approach,Journal of Asian Economics, Vol 24, pp 147-157.
Colombage S.R.N. and Abdel Halabi, 2011, Asymmetry of Information and the Finance-Growth Nexus in Emerging Markets-Empirical Evidence using Panel VECM Analysis, Journal of Developing Areas, Vol 46, No 1, pp 133-146.
Nicholas Boone, Sisira Colombage, Abeyratna Gunasekarage, 2011, Block shareholder identity and firm performance in New Zealand, Pacific Accounting Review, Vol 23(2), pp.185 – 210.
Roshaiza Taha, Sisira R.N. Colombage, Svetlana Maslyuk, 2011, The Financial System and Revenue Collection in Malaysia: An Empirical Analysis, Empirical Economics Letters, No 11, Vol 9, pp.1027-1032.
Roshaiza Taha, Nanthakumar Loganathan, Sisira R. N Colombage, 2011, The Effect of Taxation on Economic Growth; the Case of a Newly Industrialized Country, International Review of Business Research Papers, Vol 7, pp. 319-329.
Amarasena, A., and Colombage, Sisira R.N., 2010, An Emerging Asian Niche Market for Export,"Thunderbird International Business Review, Vol 52 (6), pp. 525-539.
Colombage, Sisira, R.N., 2009, Financial markets and economic performances: Empirical evidence from five industrialized economies, Research in International Business and Finance, Vol 23, pp. 339-348.
Colombage, Sisira, R.N., 2007, Consistency and controversy in corporate financing practices: evidence from an emerging market, Studies in Economic and Finance, Vol 24 No 1, pp. 51-71.
Colombage, Sisira R.N., 2005, Sectoral Analysis of Corporate Capital Structure Choice – Emerging Market Evidence from Sri Lanka, Journal of Asia-Pacific Business, Vol. 6 (3), pp. 5-35.
Awards and grants
Earnings management and long term return performance of Australian Convertible Debt Issues, 2010. Granted by Monash University, Gippsland Campus ($9,945)
Cash flow research study, 2008. Granted by Loy Yang Power ($33,657)
Investments in Real Estate, 2008. Granted by School of Business and Economics, Gippsland ($5,652)