James Carino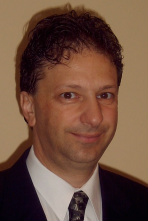 Research
Research interests
Behavioural aspects of sustainability
Consulting and other activities
Marketing and social research
Biography
James has an extensive background in business, having worked and consulted for energy utilities, financial services, and other services organisations. He is a registered psychologist who has focused on applying his skills to the business world.
He spent 12 years as the market research manager for RACV, covering research across their extensive portfolio: insurance, financial services, motoring services, and tourism and hospitality.
He has around 20 years experience in marketing roles, mostly market research and analytics, and around 10 years experience in human resources roles in corporate training, recruitment and selection, and health and safety.
He also has more than 20 years experience in sessional teaching alongside his corporate work in various subject areas shown below, having taught at Federation University, Monash, RMIT, CSU and CQU.
As well as sessional teaching, he now runs a consultancy in marketing and social research, specialising in managing, reviewing and delivering employee and service-related research, which has included clients such as NAB, seek.com.au, Advantedge, Advanced Workforce Strategies, MLC, realestate.com.au, REIV and BSL.
He has a strong interest in sustainability and environmental impact, and has practical training and experience as a sustainability assessor in domestic and business contexts.
He also has experience in mentoring and coaching students and others to perform at their best in work and study.
Qualifications
MA(Applied Psychology) University of Melbourne
BA (Hons) University of Melbourne
Executive Certificate Marketing RMIT
Teaching areas
Psychology
Consumer and organisational behaviour
Sustainability and ethics in business
Managerial decision making
Leadership
Creativity and innovation
Professional memberships and associations
Member Australian Psychological Society
Member Australian Marketing and Social Research Society
Registered Psychologist (AHPRA registration number PSY0001120727)
Web links