Research Master (Grants)
The implementation team continues to work on the roll out of the IRMA system, and will look to implement the Grants and Ethics modules in 2020. In the interim, researchers can access information pertaining to their current grants, including milestone and reporting details, via the Research Master Web Portal.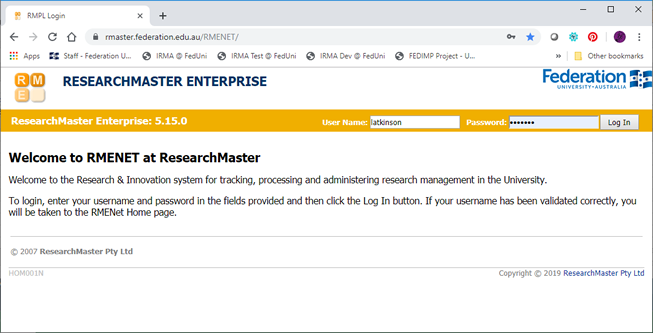 RM web portal access
Researchers must submit a Service Desk request for read-only access to view any project/grant on which they are an investigator.
Key School personnel have been allocated read-only access to the Research Master web portal and can view any project/grant on which a researcher from their school is an investigator.
System support and training
Log in tips
Authenticate your network username and password to log into the RM web portal.
When working remotely, you must log into the VPN before logging into the RM web portal.