Biopathways PhD Scholarship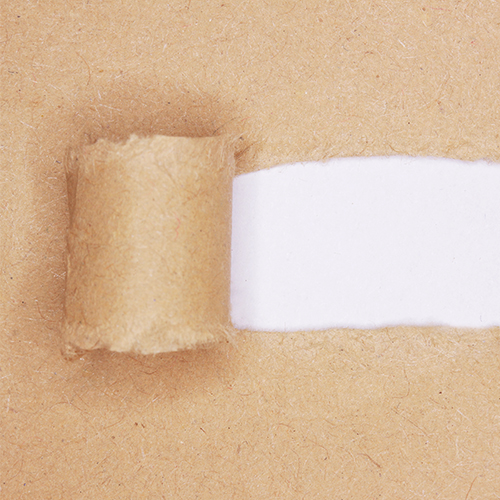 Federation University is pleased to partner with Australian Paper to offer a PhD scholarship in polymer and composite products.
Scholarship details
Stipend: $28,092 per annum
Top-Up: $3,500
Project support: $7000
RTP Fee-offset Scholarship: $28,200 per annum
Funding length: 3 years (only, no extensions permitted)
Location: Churchill
Eligibility
Scholarship applicants must be eligible to undertake a PhD. Verify you can meet eligibility requirements outlined on the Graduate Research School website. If you are applying for 'Honours equivalence,' please ensure that you provide detailed information to support your case.
Applicants must submit the BioPathways Scholarship Application Form along with their HDR Application Form
Applicants must be an Australian resident or permanent resident.
Application closing date has been extended: Applications must be received by 1st May 2020
How to apply: Application information is included in the links below.
Commencement date: Semester 2 2020
Research project outline
Polymer and Composite Products from Biochemicals
The problem / opportunity this project is aiming to solve / realise;
Countries across the world have started transitioning towards circular economies to mitigate climate change, tackle pollution and ensure resource sustainability. Biomass will play a significant role in this transition as a resource for materials and products. In this broader context, the vision of this project is to contribute towards the creation of high value biochemicals (eg. C2 and C4 acids) and advanced materials at Australian Paper and the Gippsland region of Australia.
The technology base for the project;
Current generation of polymers and composites produced from fossil fuels cause pollution and health problems. Addressing this challenge includes development of the next generation carbon-neutral/negative biopolymers. Manufacture of these bioplastics from renewable carbon streams can be a future sustainable alternative to conventional petrochemical-based plastics. One avenue is synthesis from biochemicals produced by microorganisms using biomass feedstock. Physical and chemicals properties of biopolymers are improved by turning them into a composite form via the incorporation of a second material. Applications of such biodegradable or compostable composites may include barrier coatings for food or other packaging materials.
The research plan to deliver the project's objectives;
Laboratory scale synthesis of polymer/s from reagent-grade C2 and C4 acids;
Polymer/s upgrade into composite products;
Test physical and chemical properties of the prepared materials; and
Characterisation and analysis of surfaces via techniques utilising SEM.
This project will utilise the lab scale preparation and analytical capabilities at Federation University Australia to develop commercially viable biopolymer and composite based products. The findings will provide the opportunity to elevate the developed technology from lab-scale to pilot/commercial-scale. The PhD student under direction by the Principal Investigator (PI) will synthesise biopolymers and composites.
Outcomes
The outcomes of this PhD project are production of polymers and composites that would have significant benefit to Australian Paper. Polymerisation and subsequent composites for the product generation is needed to enable their high value product manufacturing. Examples might include poly(butylene succinate) based products and composites. The successful applicant would be working in a team with Dr Vince Verheyen.
For this project we are looking for an enthusiastic and highly motivated candidate with strong interest in polymer science and experience in relevant material development and formulation technologies. The candidate is expected to work in close collaboration with other students and researchers requiring good communication skills as well as ability for teamwork and cooperation.
Industry Partner and Student Host: Australian Paper, Maryvale
Supervisors:
Associate Professor Vince Verheyen
Vince completed his PhD at University of Melbourne in 1982. He started his research working on marine lipids and became interested in the analytical chemistry of more complex organic systems such as coal and its products and waste streams. He worked for ten years each in both the public service and private industry as a research chemist/ specialist consultant before returning to various university roles. His research focus is very applied in assisting local industries in improving their products and reducing their environmental impact.
Dr. David Vercoe, Australian Paper
David is the Technical Manager at Australian Paper, Maryvale Mill in Morwell Victoria. He has a background in chemistry, completing his PhD in colloidal chemistry at the University of Tasmania in 2004.