Wheeled mobility devices stability on buses
Federation University is pleased to partner with (Industry partner) to offer a PhD scholarship in the area of safety for people using mobility devices when travelling on public buses.
Scholarship details
Stipend: $36,000 PA
Project support: $2,000 PA
RTP Fee-offset Scholarship / Tuition Fee Scholarship: $33,000 per year
Funding length: 3 years (only, no extensions permitted)
Location: Churchill
Eligibility
Scholarship applicants must be eligible to undertake a PhD. Verify you can meet eligibility requirements outlined on the Graduate Research School website. If you are applying for 'Honours equivalence,' please ensure that you provide detailed information to support your case.
Applicants must submit the Scholarship EOI along with their HDR Application Form
Applicants must be an Australian resident or permanent resident.
Applicants should contact Professor Carolyn Unsworth prior to submitting an application.
Application closing date: 11th September 2022
How to apply: Application information is included in the links below.
Commencement date: 26th September 2022
Research project outline
Project title: Wheeled mobility devices stability on buses
This project will focus on understanding the forces acting on the Wheeled Mobility Devices (WhMD) while moving buses under a variety of conditions, with the goal to produce an ideal securement system for buses in the Victoria region that considers usability. This will be achieved by using simulation software to understand how the WhMD moves under different conditions, such as the position of the castors and the orientations of how the user is sitting. From this information a better understanding of the criteria of when a wheelchair becomes unstable will be known, and solutions developed to improve stability can be evaluated.
Industry Partner and Student Host:
Supervisors:
Principal Supervisor: Professor Carolyn Unsworth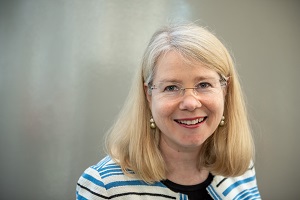 Professor Carolyn Unsworth is an internationally respected researcher and educator in occupational therapy, with key research interests in public transport access and driver assessment and rehabilitation for people with disabilities. She is also known for her contributions to the fields of health outcome measurement and clinical reasoning.
Dr Unsworth's research has informed transport improvements and policy changes for people with disabilities nationally. Her outcome measure AusTOMs-OT and driver assessment OT-DORA are used internationally. In 2017, Carolyn was inducted as an inaugural Fellow of the Occupational Therapy of Australia Research Academy.
Carolyn holds Adjunct Professorial appointments at Monash, Central Queensland and La Trobe University in Australia, and Jönköping University, Sweden. She has authored more than 160 journal articles and book chapters and made 150 conference and keynote presentations. She currently serves on the editorial boards of several journals, including as Associate Editor of the British Journal of Occupational Therapy.
Associate and Co-Supervisors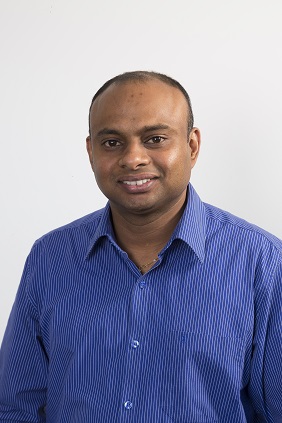 Dr Gayan Kahandawa Appuhamillage's research expertise includes mechatronic systems, sensors and signal processing, artificial intelligence, mobile robot navigation, instrumentation and structural health monitoring. Dr Appuhamillage's current projects include development of rear wheel steering systems for semitrailers (Regional Scholarship and Innovation Fund grant) and development of active restraining system for wheelchairs in public transport (Victorian Government Grant).
Gayan also works on the development of a novel mobile robot navigation algorithm. He currently holds two patents and published an edited book in 2015. In his PhD project, Gayan worked with Boeing to develop a monitoring system to detect damage in advanced composite structures using embedded fibre optic sensors. He also used fibre optic sensors to monitor West Gate Bridge (VicRoads) and instrumentation and monitoring truck trailers (MaxiTRANS) for performance and structural enhancement. Gayan has worked at the School of Engineering at Federation University Australia's Gippsland campus since 2014.