Current exhibition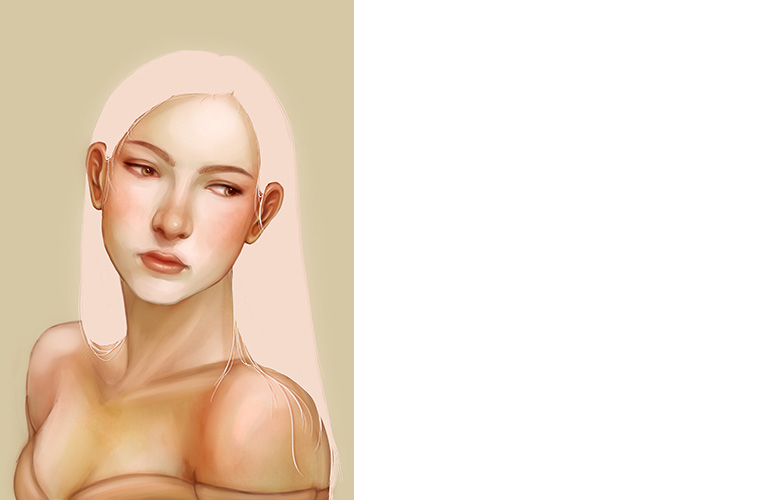 EYE: ARTS ACADEMY END OF YEAR GRADUATING STUDENT EXHIBITION
16 DEC 2020 – 2 MAR 2021
Molly BERRY, Jackson BERTRAM, ;Ann BETTS, Anthea BIDWELL, Christine BOURCHIER, Jessica CHAPLIN, Kathryn DRUM, Vienna DRYSDALE BISCHARD, Daniel CULLINAN, Lauren ESPIE, Miles FOLEY, Tameka HAGUE, Tyra HOWARD, Caleb JORDAN, Clayton KEEFE, Angeline KOOT, Georgia LEONARD, Lauren MATTHEWS, Tess MCLOUGHLAN, Tayla RIDGEWAY, Poppy SCHEMBRI, Sarah TAYLOR, Brittany TUCKER, Grace WARE, Ella YOUNG
EYE - End of Year Exhibition showcases work by visual art and design graduating students across five programs: Bachelor of Visual Arts (Ballarat), Bachelor of Fine Arts (Gippsland), Bachelor of Communication Design, Creative Arts (Honours) and Advanced Diploma of Graphic Design, and represents the culmination of at least two to three years study.
Due to COVID-19, the exhibition has been created via a software platform enabling the students' work to be curated in a virtual gallery setting.
The online exhibition launch, with Federation University's Vice-Chancellor, Professor Duncan Bentley and Associate Professor Rick Chew, Director, Arts Academy, with Visual Arts' students, was held on Wed 16 Dec.
Through the generosity of our sponsors, awards recipients were announced for our high achieving and committed students at the official online launch.
A physical exhibition of EYE will be held at our Post Office Gallery, Ballarat and Switchback Gallery, Gippsland in March 2021.

Image: Vienna Drysdale Bischard (3rd year Visual Arts) Figure, 2020 digital print on paper H38 cm x W28 cm Courtesy the artist
FIONA CRAWFORD: WHEN YOU GO LOOKING FOR ME, I AM NOT THERE
DEC 2020 - FEB 2021
Following residencies in Assisi, Italy in 2016 and 2019, inspired by the beauty and intrigue surrounding the medieval embroidery tradition of 'Punto Assisi' still practised today, Fiona Crawford's contemporary textiles subvert and transgress conventions and reinterpret the ubiquitous subject of 'women's work'
Derived from the exterior of medieval San Rufino Cathedral, Punto Assisi's highly stylised pattern and form is unique - the subject matter empty of detail, with the outlined negative space seeming to echo the absence of information and who the female artisans were.
Invisible and indispensable, the names and faces of the female makers were rarely documented, existing within the dominant male hegemonic ideologies of the time, undervalued and seen as only undertaking 'women's work'.
Using vintage linen and thread, the combination of traditional and contemporary imagery, text, and the concept of drawing with thread, Fiona Crawford's work investigates the notion of absence and at the same time honours the unknown female makers of this now highly prized and ancient art.
This exhibition constitutes the visual outcomes emerging from a practice-led Masters research project at the School of Arts, Federation University, Australia.
Fiona Crawford is supported by an Australian Research Training Program (RTP) Fee Offset Scholarship through Federation University.
Image: Fiona Crawford, Wildflowers, 2018, cotton thread on Italian linen. Courtesy the artist