Current exhibition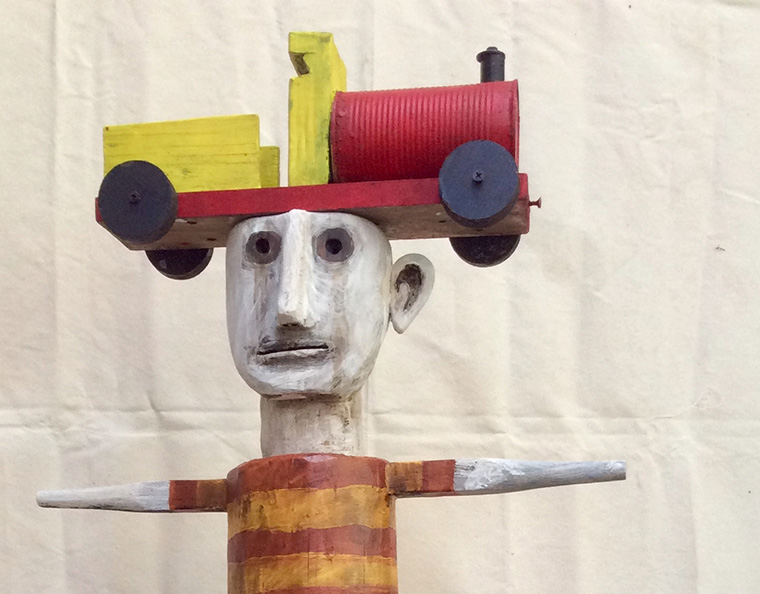 RELOAD: back to the 80s
SAT 15 DEC 2018 – SAT 02 FEB 2019
Join us for the opening party and celebration on Friday 14 Dec 2018 at 6 for 6.30pm. Speeches, music and quiche and the chance to catch up with people you haven't seen in decades.
Tamara BEKIER, Tonya BLIZZARD, Geoff BONNEY, Frank BURGERS, Mark BURT, Catherine CAVEN, Rohan CHALMERS, Mavis COUGLE, Christine CRAWSHAW, Margie DELAHUNTY-SPENCER, Tarli GLOVER, Tony GRIFFIN, Gail HARRADINE, Harri HARRISON, David KERR, Katharine MARTIN-BURGERS, Julie MULHERON, Vikki NASH, Stefan NECHWATAL, Joanne NEIL-WHITE, David NOONAN, Veronica O'HEHIR, Anna PLACIDI, Sarah SANDERS, Sue (COWIN) SEDGWICK, Steve SEDGWICK, Tamara SHARP, Dean SIMPSON, Peter SPARKMAN, Jacki STAUDE, Robert WAGHORN, April WELFARE, Rob WHITSON, Peter WIDMER, Kim WILLIAMS
To celebrate the achievements of FedUni's Visual Arts alumni who studied at one of our former Ballarat Art Schools, RELOAD: Back to the 80s will showcase the work of 35 visual artists who completed their studies during the period 1980 to 1989, some of whom have gained national and international recognition.
Recognised as the oldest continuous art school in Australia, from its beginnings as the School of Mines, Ballarat (SMB) and the establishment of the Ballarat Technical Art School in 1907, Federation University Australia (FedUni)'s Arts Academy endures despite many organisational, social and political changes.
This exhibition not only celebrates our alumni's success but also recognises the many former FedUni teachers instrumental in shaping and inspiring active creative minds.
Image: Geoff Bonney, Toy Boy, 2018 (detail), wood, paint, found objects, 105(h) x 46(w) x 50(d) Courtesy the artist