News
FedUni excels in Student Experience Survey
Posted: Wednesday 10 April 2019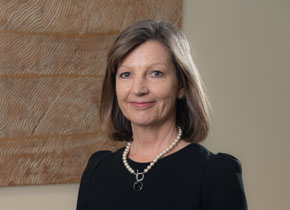 Federation University Australia has proven again it is the number one university in Victoria for median salary, overall employment and teaching quality.
Overall, the University is ranked number one in the state in seven important student quality indicators.
The 2018 Quality Indicators for Learning and Teaching (QILT) Student Experience Survey reveals how the University is number one in:
· Overall Employment – 2.8 per cent above the national average
· Median Salary - $2600 per annum above
· Teaching Quality – 2.8 per cent above
· Student Support – 6.7 per cent above
· Skill Development – 2.5 per cent above
· Teaching Scale – 5.7 per cent above
· Full Time Employment – 4.8 per cent above
Federation University also was ranked second in Australia for teaching quality and skills development.
Of the 13 indicators, the University was ranked above the national average in 10. These were Educational Experience; Teaching Quality; Learner Engagement; Learning Resources; Student Support; Skills Development; Teaching Scale; Full Time Employment; Overall Employment; and Median Salary.
The QILT surveys provide prospective students with information about Australian higher education institutions from the perspective of recent students and graduates.
Quotes attributable to Vice-Chancellor and President, Professor Helen Bartlett:
"We are consistently ranked as one of the best universities in Australia for graduate salaries, teaching quality and student support."
"Our students are ready for the workforce when they graduate and earn more than the majority of graduates from other universities."