News
Trade and migration likely led to cholera spread
Posted: Tuesday 19 March 2019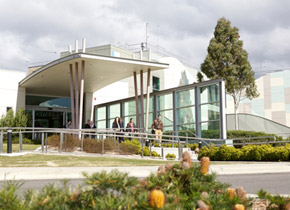 Ten years after Papua New Guinea's first recorded outbreak of cholera claimed the lives of 500 people, research from Federation University Australia has pin pointed the source of the outbreak.
In 2009, around 15,000 people in Papua New Guinea, Australia's closest neighbour, were struck down by cholera. Highly infectious, cholera causes severe watery diarrhoea that can lead to the loss of up to 20 litres of fluids in a day, and if untreated cholera has a mortality rate of 40 – 50 per cent.
Research led by Federation University's Dr Andrew Greenhill and James Cook University's Dr Paul Horwood found the microorganisms that caused the outbreak were closely related to strains of Vibrio cholerae that were circulating in South East Asia around 10 years before the outbreak in Papua New Guinea.
The researchers believe increased trade and population movement between the regions is for the cause of the spread of the disease.
Using a 'molecular clock', which uses the rate of change in the genetic composition of the causative organism, the research showed the Papua New Guinea strain of cholera bacteria had changed slightly from the South East Asian strain: an evolutionary change that would have taken 10 years.
This provides very clear evidence that the Papua New Guinea outbreak was caused by bacteria that had been in South East Asia about 10 years before, proving that new introductions of infectious diseases to PNG can occur from SE Asia.
It also highlights that transmission of cholera and other infectious diseases is likely to occur more frequently between Asia and Oceania now and in the future, due to increased trade and movement of people between the regions.
The research, titled Wave 2 strains of atypical Vibrio cholerae El Tor caused the 2009 – 2011 cholera outbreak in Papua New Guinea, is published in the Microbial Genomics journal.
Quotes attributable to Dr Andrew Greenhill:
"This research demonstrates how a highly infectious and deadly disease can spread from South East Asia to Papua New Guinea, Australia's closest neighbour."
"Understanding the origins of the cholera outbreak helps inform ways we can prevent or control future outbreaks, which are likely to become more frequent due to increased trade and movement of people around the world."