News
Not so sleepy towns: busting myths on rural crime
Posted: Friday 8 February 2019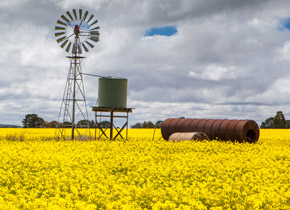 From ice, drugs and alcohol to farmer's attitudes towards crime and justice – a national conference in Gippsland is shedding a light on crime in rural areas and whether it really is safer living outside of the city.
Experts from around Australia and the world will look at the reality, myths and impact of rural crime at the Rural Crime Workshop, which gets underway today at Federation University Australia's Gippsland campus.
Dr Alistair Harkness, a Senior Lecturer in Criminal Justice at Federation University, has convened the two-day workshop.
It will cover a range of topics including crime against animals, the media portrayal of the ice epidemic in regional towns, how where you live can shape attitudes about crime and punishment, and the impact of sea-changers on rural and regional towns.
The conference will be headlined by the world's leading rural criminology scholar, Professor Joe Donnermeyer from Ohio State University, who pioneered research in this area and founded the International Journal of Rural Criminology.
The study of rural crime is growing as local communities, government and academics increasingly recognise that crime exists in our country towns, with social issues and challenges that are both distinct to rural areas and universal.
For more information, visit: www.assa.edu.au/workshop-program/
Quotes attributable to Senior Lecturer in Criminal Justice Dr Alistair Harkness:
"There's a popular myth that crime only happens in big cities but the reality is very different."
"Crime does exist in our rural areas and there are social issues and challenges that are unique to communities outside of the city."
"By studying rural crime separately, we can better understand the issues and develop ways to tackle the problem and make our communities safer."