News
FedUni researchers awarded prestigious ARC grants
Posted: Friday 30 November 2018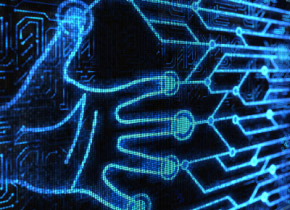 Federation University Australia has received two significant research grants from the Australian Research Council this week.
The first grant was awarded to Associate Professor Adil Bagirov from the University's School of Science, Engineering and Information Technology.
A leading academic in mathematical optimisation, Associate Professor Bagirov's research has received funding of $330,000 over the period 2019-2021 for large scale nonsmooth, nonconvex optimisation research.
"Many real life problems in artificial intelligence, bioinformatics, cybersecurity and water management lead to very complex optimisation problems with thousands or even hundreds of thousands of decision variables," Associate Professor Bagirov said.
"This research is expected to produce highly efficient methods for solving such complex optimisation problems."
The University's Professor Manzur Murshed also is part of a research project with the University of New South Wales.
Funding of $380,000 over the period 2019-2021 has been allocated to research 'Efficient multi-view video coding with cuboids and base anchored models'.
"The increasing capacity of communication systems is generally outpaced by an increasing demand for access to audio-visual services, especially in remote areas," Professor Murshed said.
"Our project is expected to improve compression of audio-visual services that are of great interest to international standards bodies and industry, while facilitating free interaction and augmented reality, which will provide significant benefits to broadcast, entertainment, surveillance, and health industries."
Professor Fadi Charchar, Interim Deputy Vice-Chancellor, (Research and Innovation), said: "A key focus of our new Strategic Plan is to deliver solutions through research and in collaboration with industry that transform lives in our communities and beyond.
"The funding was an outstanding result that further demonstrated the University's commitment to innovative research," Professor Charchar said.
"Our research is globally renowned in many areas such as mathematics, sports science and heart disease to name a few.
"I congratulate the researchers who have been successful in securing grants and I look forward to seeing the impact of their research."
Between 2014–2017, Federation University Australia was either a lead researcher or participant in five Discovery Projects and received $780,000 in funding for them.