News
Apprenticeship research event held at FedUni
Posted: Thursday 29 November 2018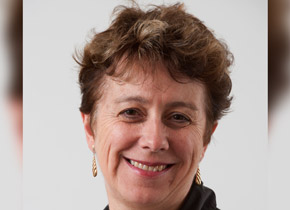 New research and ideas on apprenticeships and traineeships have been featured at Federation University Australia's annual 'OctoberVET' conference this month.
Organised by the University's Researching Adult and Vocational Education (RAVE) group at the SMB Campus, Ballarat, the theme of the conference was 'Apprenticeships and Traineeships: Research, Policy and Practice'.
This year's conference attracted a large number of vocational education and training sector experts, including training providers, schools and TAFE representatives, from Ballarat, Western Victoria and Melbourne.
"For participants, it provided professional development and a chance for attendees to establish new professional networks," Professor Erica Smith, RAVE leader and conference organiser, said.
The conference featured presentations on new Victorian policy developments in apprenticeships and traineeships from Carl Walsh (Manager, Tertiary Education Policy and Strategy, Department of Education and Training Victoria).
There also was an international perspective on a recent FedUni research project on apprenticeships in the G20 countries from Professor Smith and Jackie Tuck.
Four other presentations included one from Denielle Beardmore on industry-led traineeships in nursing, organised by Ballarat Health Services in partnership with FedUni.
Three others reported on research into aspects of apprenticeships and traineeships.
RAVE has received approaches since the event about undertaking research into local apprenticeship initiatives.
"I am currently carrying out another international project, funded by the International Labour Organization, developing a framework for intermediary organisations that help promote and manage apprenticeships," Professor Smith said.
"This builds on earlier research I have undertaken in Australia and other countries."
OctoberVET is an initiative of the Australian Vocational Education and Training Association, with events taking place around Australia in October and November.
The presentations are available on the RAVE research group web site at: http://ow.ly/TD5F30mN9nY
RAVE's extensive web site includes details of current and past research.
Subscribers to the RAVE mailing list receive newsletters and notification of upcoming events. Email vet.research@federation.edu.au