News
Study Free TAFE courses at FedUni to get the job you want
Posted: Monday 19 November 2018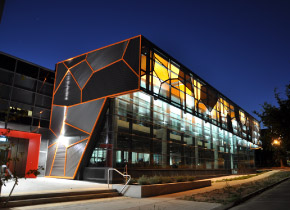 Eligible students from across the Grampians region will soon be able to access free training at FedUni TAFE's Ballarat and Wimmera Campuses.
From next January, the Victorian Government will cover tuition fees for priority accredited and pre-apprenticeship courses for eligible students.
"FedUni TAFE is proud to offer these free priority courses and play our part in making sure all Victorians can get the training they need for a good job," Barry Wright, Director of FedUni TAFE, said.
"The skills required for many jobs can now be learnt at TAFE so we encourage interested students to contact us and see what courses could be available to them.
"Free TAFE for Priority Courses can remove the financial barrier for Ballarat and Wimmera students wishing to undertake further study."
FedUni TAFE is now taking applications for Free TAFE for Priority Courses that begin in 2019.
A Free TAFE Expo will be held on Wednesday November 28 from 12pm to 2pm in S Building, Grant Street, Ballarat.
For more information on the courses available visit our Free TAFE website http://federation.edu.au/schools/feduni-tafe.
For the full list of Free TAFE courses, or for more information, visit freetafe.vic.gov.au
Schools and students looking for careers advice are also encouraged to contact the Skills and Jobs Centre in Ballarat on 5327 6540, skillsandjobs@federation.edu.au or The Admin Centre in Horsham on 5362 2700, horshamadmin@federation.edu.au