News
New biography of Henry Sutton to be launched at FedUni
Posted: Tuesday 6 November 2018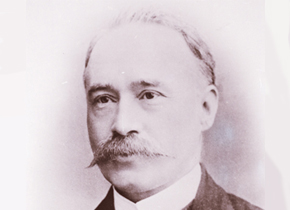 A landmark biography of Henry Sutton, one of Australia's leading early inventors and innovators, will be launched at Federation University Australia next month.
Written by Lorayne Branch, Sutton's great granddaughter, Henry Sutton: The Innovative Man, is a detailed and lively account of a highly influential and extraordinary Australian.
Based on previously unavailable personal papers as well as articles and letters, this major biography captures the personal triumphs and tragedies of this remarkable Australian.
A student at the University's SMB Campus, Henry Sutton made Australia's first telephone and invented the telephone handset.
He also created the first battery in the world to store electricity and be recharged.
"By age 26 Henry Sutton had won international acclaim ad graced the world stage among the giants of the scientific world," author Lorayne Branch said.
"Henry Sutton stood as an equal alongside such men as Alexander Graham Bell, Nikola Tesla and Thomas Edison.
"Although applauded around the world in his day for his remarkable achievements, Henry Sutton was largely unnoticed in Australia by his peers and the public," Ms Branch said.
"It is not until you begin to document in one place his enormous body of work that you start to gain the true picture and depth of his remarkable achievements.
"It is a national travesty that these achievements have slipped largely unrecognised between the pages of Australian scientific history for over a century."
The book launch is proudly supported by Federation University Australia to recognise our Distinguished Alumnus Henry Sutton.
Lorayne Branch will launch Henry Sutton: The Innovative Man at the University's Manufacturing and Engineering Skills Centre, 22 Grant St, Ballarat, from 2.00 pm, Saturday, 1 December.
The book will be available to purchase at the venue and the author will be available to sign copies. Anyone interested in Henry Sutton is welcome to attend.